Our Story
It all started when we decided that we wanted to try to send a solar powered robotic boat from Los Angeles to Hawaii.
It was a fun side project: build a small GPS-guided solar-powered boat and send it from Los Angeles to Hawaii, completely autonomously. We wanted to do something cool that had never been done before.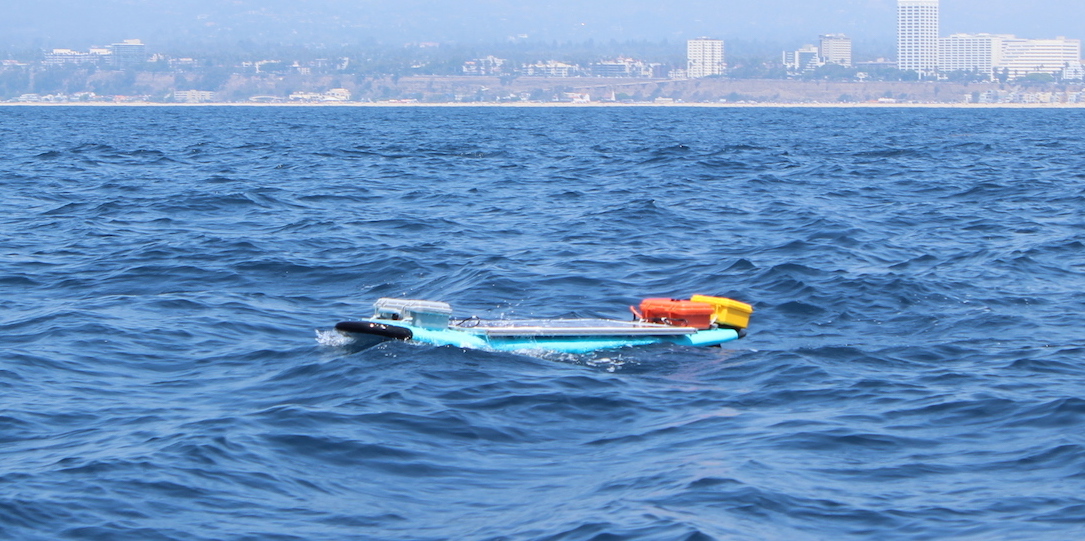 While researching components for the project, we realized that the limiting component was the thruster. We needed something high quality to resist saltwater, operate continuously, and be efficient for months on end. The least expensive options we could find were over $550 each, pushing us over our budget. Not to mention, these thrusters needed maintenance every 50 hours and were designed with outdated technology. As we did more research, we found that many people are building their own marine robots and are having the same problem. Most of them have simply given up or used less-than-ideal solutions, like using brushless motors directly in water that have to be replaced when they corrode. Some people tried to build their own thrusters, but with little success.
We set out to design a thruster that is affordable, reliable, and more capable than anything out there to enable these people and many more to explore the ocean. Now here we are.
We Support
We Have Been Awarded
Meet Our Team
Rusty
Founder and Engineer
Rusty has a background in aircraft design, subsea engineering, control systems, embedded electronics, and software. Before founding Blue Robotics, Rusty was part of a team designing, building, and testing a large-scale gas-powered multicopter for use by the military. He holds a bachelor's degree in Mechanical Engineering and a master's degree in Aerospace Engineering, both from the University of Southern California
Josh
Engineer
Josh spends most of his time designing software and avionics for rockets at SpaceX, but contributes to the software and systems engineering at Blue Robotics. He has a background in electronics, software design, computer vision, and robotics. He has a bachelor's degree in Aerospace Engineering and a master's degree in Intelligent Robotics from the University of Southern California.
We also have an incredible team of technicians dedicated to building our products with care and ensuring that each and every one is built to the same high standards.
Articles and Links
October 2017

September 2017

July 2017

April 2017

March 2017

January 2017

November 2016

September 2016

July 2016

June 2016

June 2016

June 2016

June 2016

January 2016

December 2015

August 2015

April 2015

August 2014

August 2014

August 2014

June 2014

June 2014

May 2014

May 2014