Greetings, friends! We are here to announce the revival of one of our past photo contests – we welcome you to participate in #builtwithBR! Our community of users is some of the most innovative folks out there – you are building ROVs to explore inaccessible mines, you are designing remote-controlled buoys to maintain sailing courses, you are cleaning the waters of the world with waste collecting surface vehicles.
One of our driving missions at Blue Robotics is to promote the sharing of ideas within our community and to celebrate those working to advance our knowledge of the oceans. We hope this contest allows us to expose our community to the solutions that have been achieved by our friends and partners from around the world! 🌎
Entry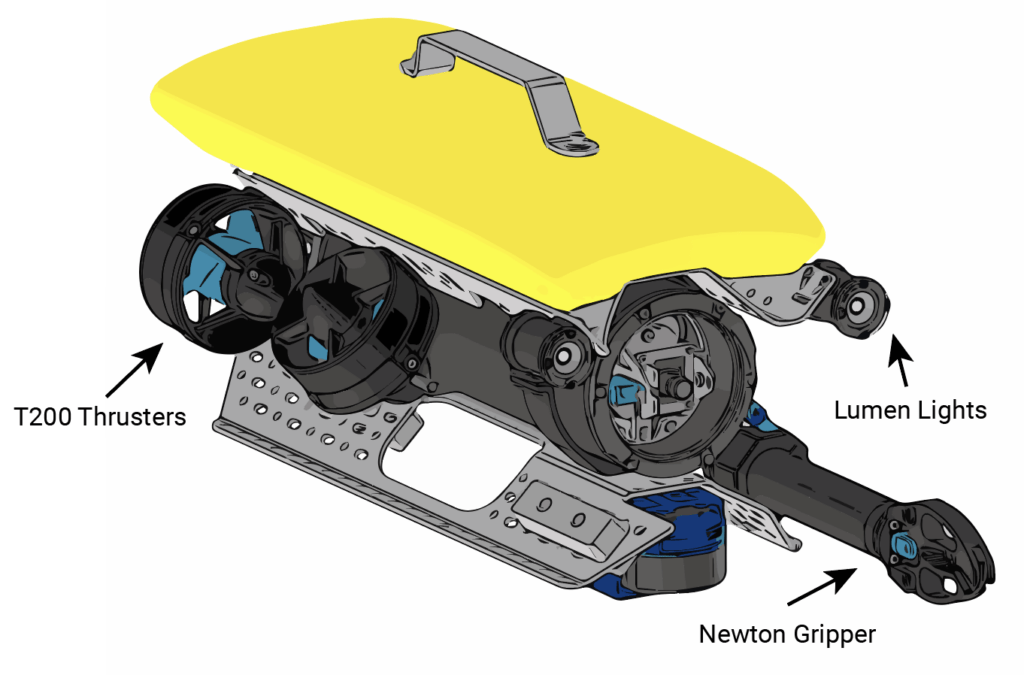 Photos should be of a vehicle or device that is built with Blue Robotics components. In this example, the T200 Thrusters, Newton Gripper, and Lumen Lights are all identifiable on the ROV-500. Shoutout to our friends at Outland Technology for supplying us with the CAD model to create this rendering!
We will begin accepting submissions starting on Friday, September 3rd, and the contest will run through October 22nd. Here is the official submission form. Please remember to share a bit about your project or vehicle!
Prizes
This year's prize is… STICKERS! The winning vehicle/device will be the feature of a #builtwithBR sticker that we will include in our outgoing orders. Last year, we shipped packages to more than 80 countries around the world – your vehicle will have the chance to travel to any corner of the world that our customers are located! We'll get 500 stickers printed up, send the winner 100 pcs, and send the remaining 400 pcs with the next 400 orders going out to our network. We'll include the winner's handle and start spreading the word!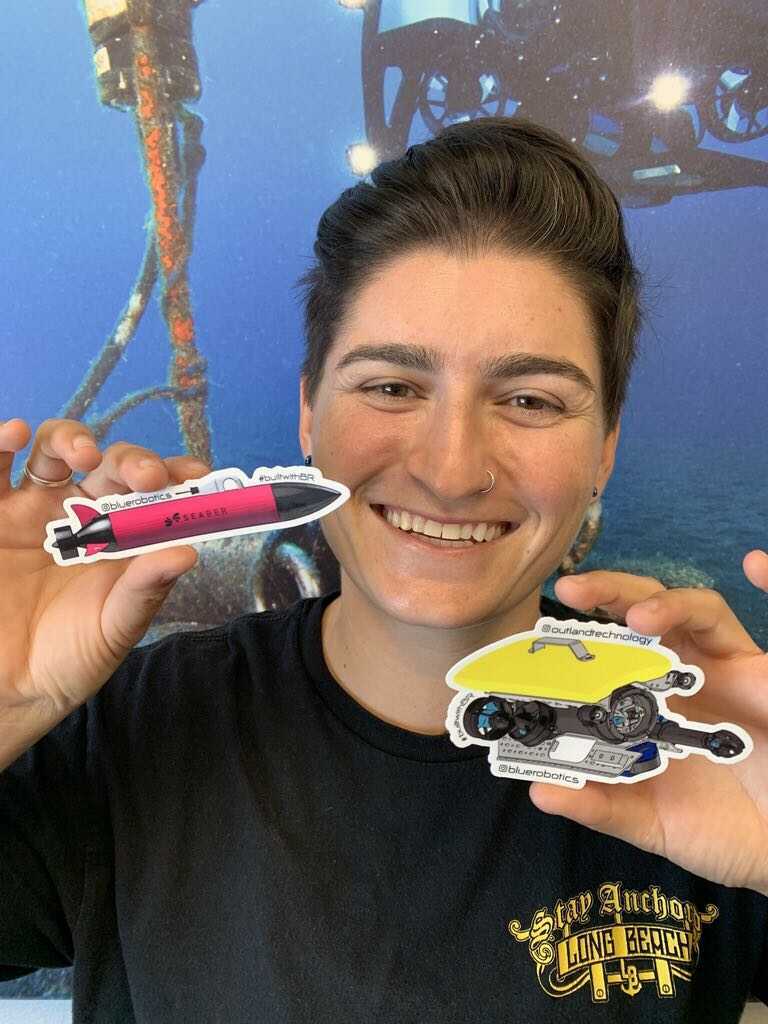 That's it! We can't wait to see what you've #builtwithBR!!!