Hello, subsea enthusiasts! It has been three years since our last survey and we are stoked to present to you our 2021 results! We'd like to thank everyone who participated – your feedback helps us grow as a company and prioritize future products and business decisions.
Depth Rating
Our community of users is continually going deeper but this year, 1-50 meters was the most popular depth among respondents. You'll see in the next section that many of you are doing inspections and surveys and those types of tasks typically take place at the surface! As our user base expands, our product line will follow suit, like with the WetLink brand and family of products. We are excited to see you go even deeper with the various WetLink Penetrator sizes launching in the near future!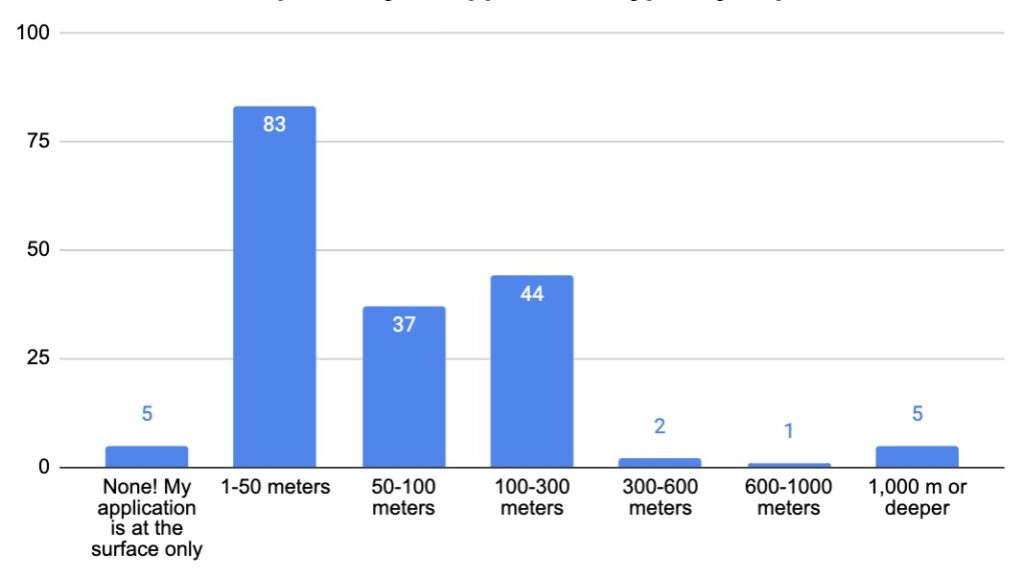 Applications
Our community is still going strong in applications involving inspections, surveys, and exploration, but this year environmental monitoring and autonomy have moved into the top five. The innovation we've seen repeatedly inspires our development efforts. Check out this awesome underwater inspection drone by our friends at Hydromea.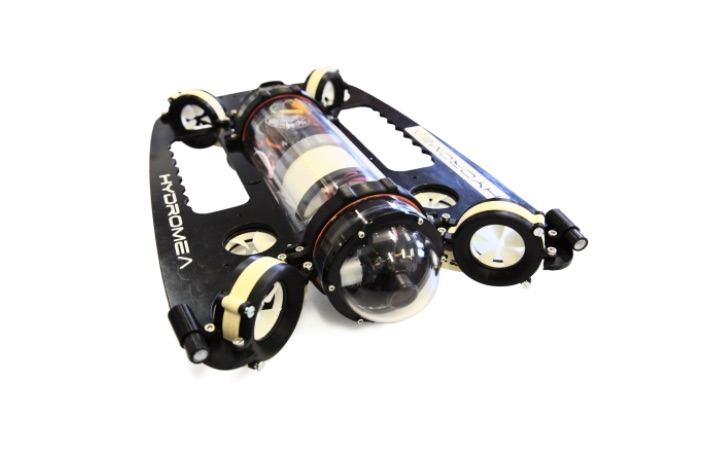 Exploration is a personal favorite application for us at BR – we love that we can equip hobbyists with affordable products that might not have been accessible in the past. You are out there exploring all different areas and environments, like the shipwrecks at Lake Couer d'Alene, but access to an ROV and a body of water isn't always necessary. Thanks to developments such as Teleportal, you can operate an ROV in places like the Great Barrier Reef from the comfort of your home!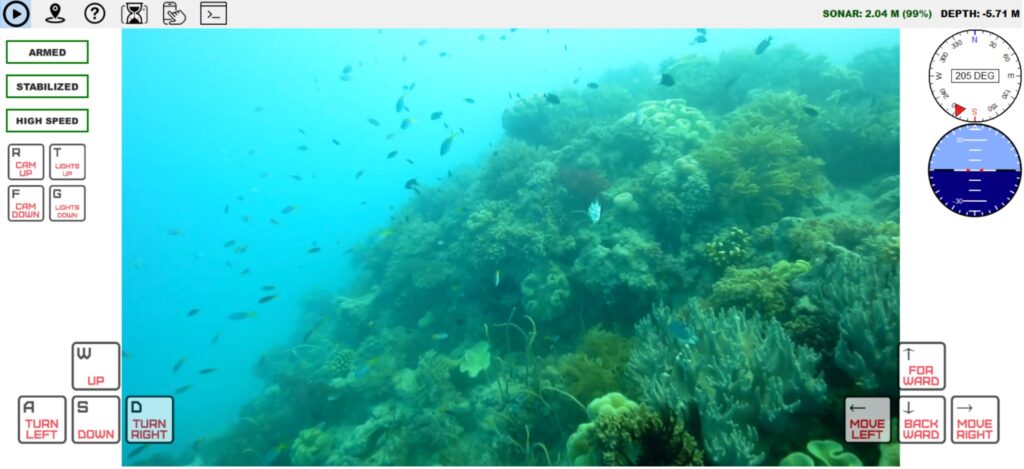 As we gain a better understanding of our world around us, monitoring our environment is becoming (thankfully) a more standard practice. With this increased awareness comes the development of a slew of innovative ROVs. Check out the UX-1Neo by our friends at UNEXUP, a vehicle that gathers high-quality, high-resolution geological, mineralogical, and topographic information from inaccessible mine sites.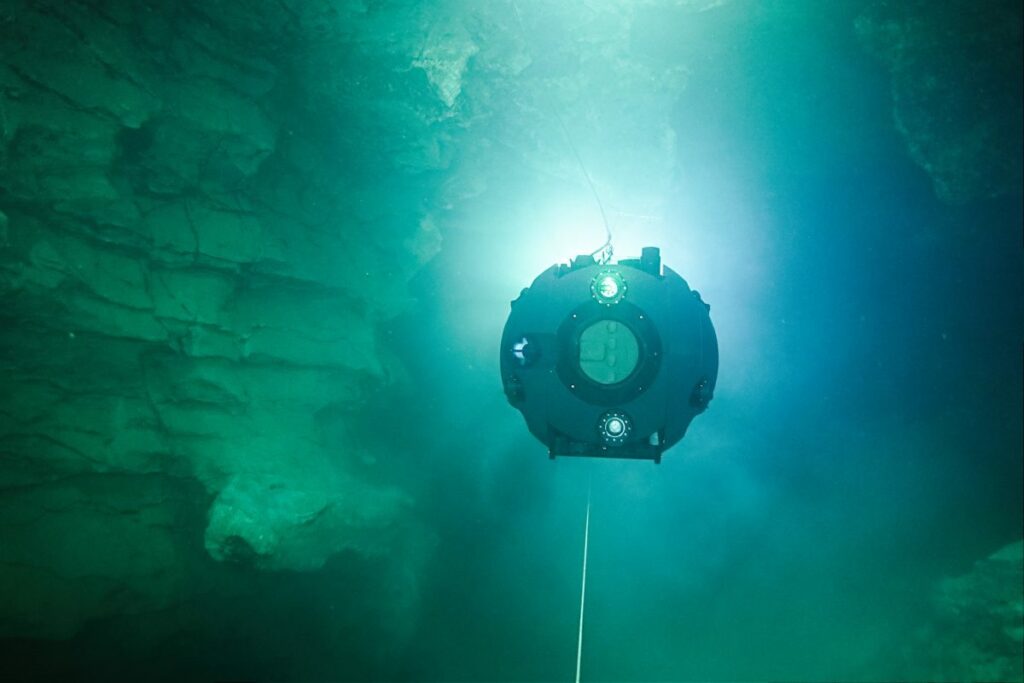 Not only is it exciting to see autonomy in the top five, but it's even cooler that we already have customers turning the BlueROV2 into an AUV! Sam of Dartmouth's RLab completely reworked the electronics enclosure for his Ph.D. research and was able to make the BlueROV2 usable as a tetherless AUV for block manipulation with a custom-designed gripper. If that's not impressive, we're not sure what is! If you are interested in learning more or scoping his CAD files, click here!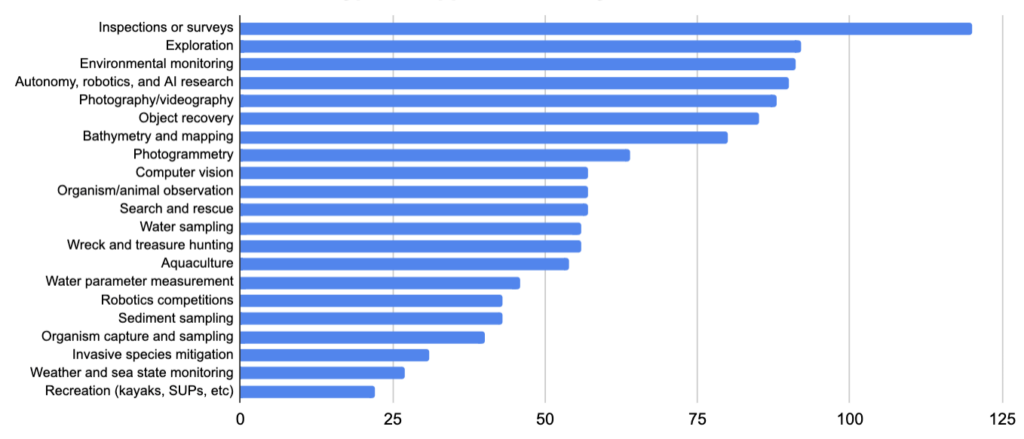 Barriers
We're on a mission to enable the future of marine robotics; understanding your challenges and barriers is the first step in pushing this industry forward! We're designing and manufacturing products that are a fraction of the cost of what's been historically available and opening the door for our community to innovate their own bespoke solutions to their problems, like the Yuco by SEABER – a micro-AUV designed to meet the specific needs of oceanographic researchers.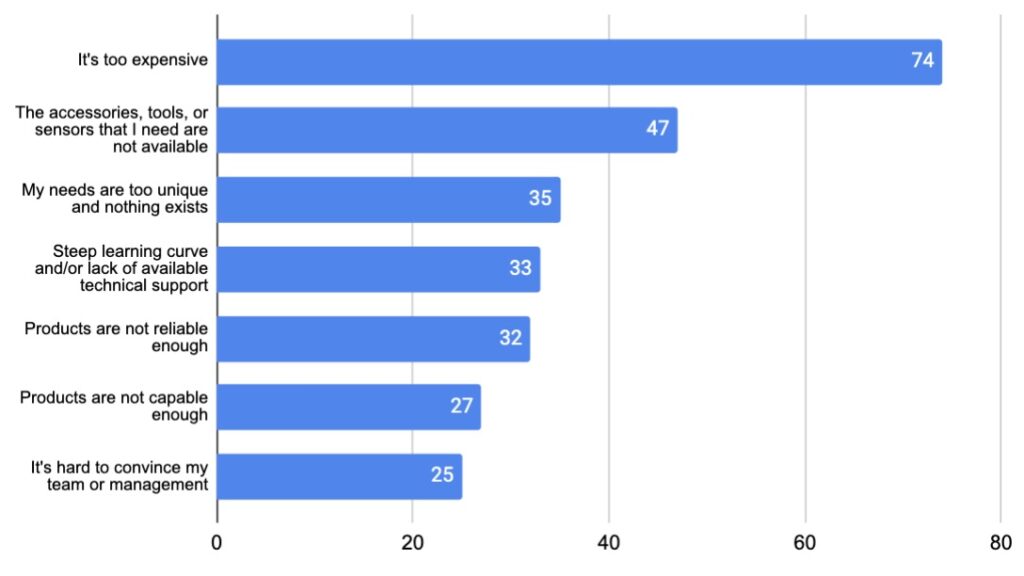 Recognizing what accessories, tools, and sensors are not available drives not only our future developments but those of our distributors around the world.
Distributors
For the past seven years, our global partners have joined us in our mission to provide low-cost, high-quality components – check out some of the innovations they've introduced into the Blue Robotics ecosystem!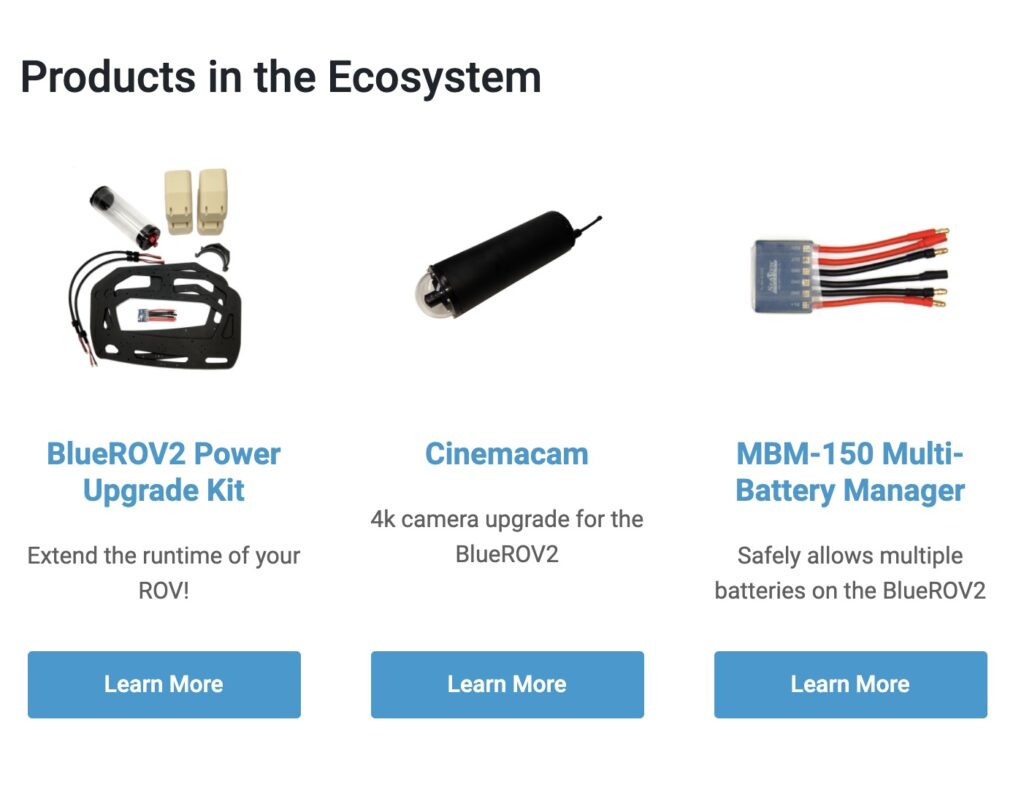 According to the survey results, the community loves working with our Distributors as much as we do. Humans commented that our distributors are "always very helpful," "always friendly and always have a solution for any problem we are facing." They also stated that our distributors "have been brilliant from day one" and they offer "excellent customer service and support with great ideas" while being "very quick at repairs."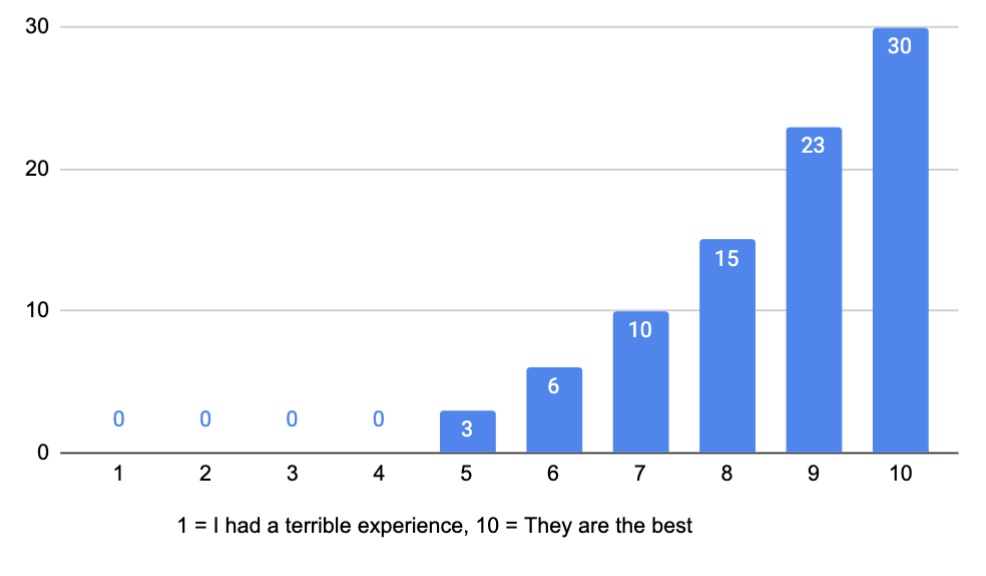 We are so proud to have our Distributors as an extension of the BR family helping us reach our customers around the globe!
Once again, thanks to everyone who participated in this year's survey – and please stay tuned for future surveys! And to our customers and community, we would not be where we are today without you! That's it and thanks for reading!