Nothing like a good ol' Rusty trio to secure the people's attention, amiright?! This one has been years in the making – we are proud to present, the new 3″ and 4″ Watertight Enclosure Series!
The watertight enclosure series has been a part of our product line since the early days – the 3″ and 4″ series are a key component of the BlueROV2, and over the years, we've seen them used anywhere and everywhere, from dropcams and camera systems of all shapes and sizes, as laser scalers, and integrated into countless bespoke vehicles. As with all of our products, the community was pushing the enclosures to their limits, and it was time to take this product line to the next level!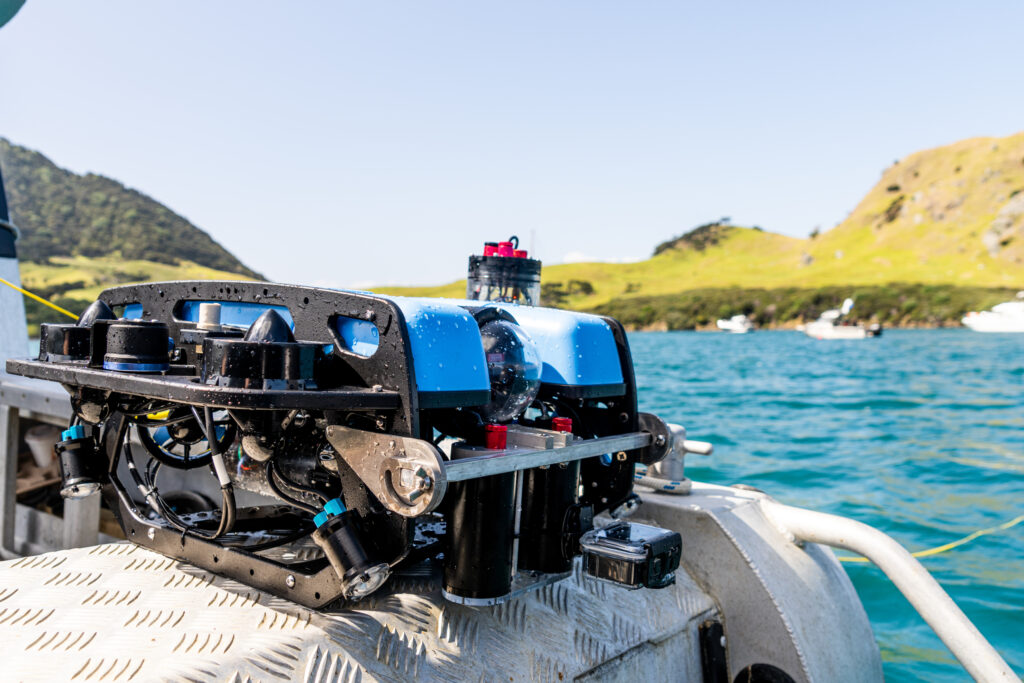 We released the 2″ Locking Series back in 2019, and in preparation for the larger enclosures, we released the Pressure Relief Valve (PRV) back in February. Both of these launches paved the way for the next generation of tubes and flanges!
A Single Configurator
We've combined the 2″, 3″, and 4″ Series into a single configurator – check out the expanded product page below!
Locking Cord + Anti Rotation Feature
The locking cord means that the enclosure is more secure and has less risk of an end cap coming off, even if some pressure builds up inside the tube. The locking cord is made of plastic and can be inserted into a machined chamber between the tube and the flange, retaining the flange to the tube so that they cannot be separated. The tubes have a slot machined at each end that provides access to insert and remove the locking cord – that slot doubles as the mating point for a key that is machined into the flange. Rotating the flanges is not possible!

Precision Machined O-ring Interface
We'll continue to offer tubes made of acrylic and aluminum, but now the inner ends are precision machined so that despite wide tolerances on the raw plastic material, the O-ring interface is always manufactured to tight tolerances! The tubes are rated from 70m to 950m and are available in several sizes. Please note we will no longer offer custom tube lengths due to the machined ends! The second generation flanges are anodized aluminum and include dual radial O-rings and a face seal O-ring for reliable high-pressure sealing, a locking cord gland, and an anti-rotation feature.
Compatible Endcaps
All of the end-caps are cross-compatible between locking and non-versions! As with the tubes and the flanges, all of the 2″, 3″, and 4″ end caps (and flange caps!) are contained within a single product page. You're also welcome to fabricate your own custom end caps!
We can't wait to see what you enclosure in your enclosures! Show us your vehicles and projects by tagging us on social media or sharing in the community forums!