The statistics regarding ocean trash are staggering. According to National Geographic, there are 5.25 trillion pieces of plastic debris in the ocean, and of that mass, 269,000 tons float on the surface. But for one South African entrepreneur, one man's trash is another man's business venture.
Richard Hardiman and RanMarine have developed a solar-powered unmanned surface vessel (USV) that is capable of cleaning water surfaces with little or no human supervision. The Waste Shark scoops up debris, marine waste, and chemical substances in harbors and canals and uses sensors to communicate data regarding water quality, weather, and depth of the basin. The Waste Shark has been in development for several years, but the folks at RanMarine have had their eyes on Blue Robotics thrusters for the better part of the last year.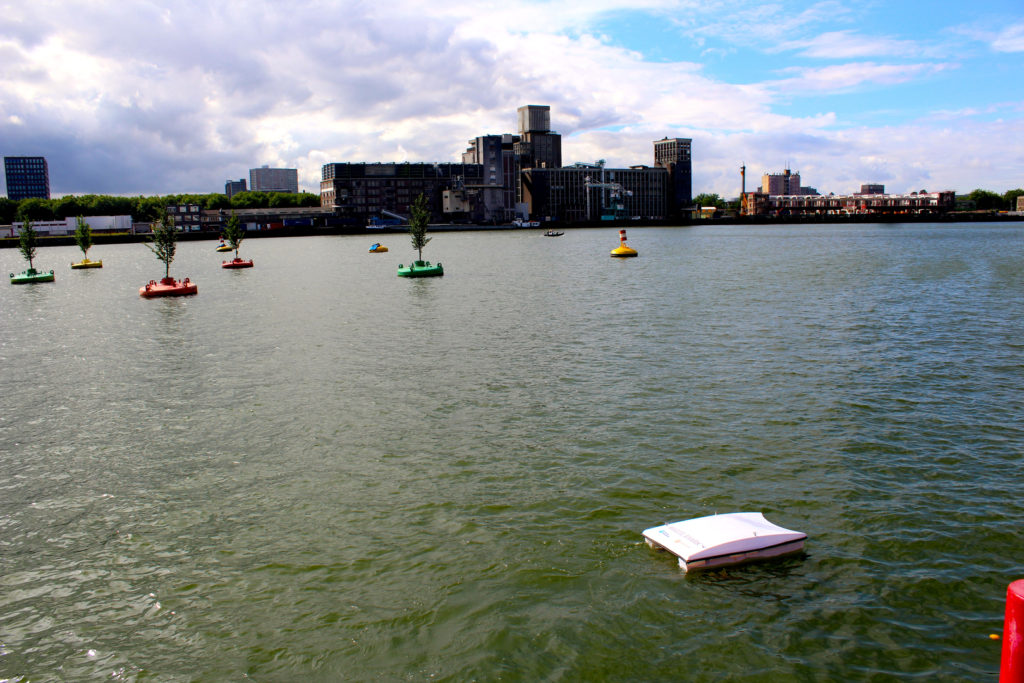 "We were at a pretty crucial stage of our build and had a lot riding on the propulsion actually operating effectively…" Hardiman explains. "We needed simplicity but reliability without sacrificing thrust – a tall order. As it worked out the first test was perfect and the output was actually far more than we needed! We love them!"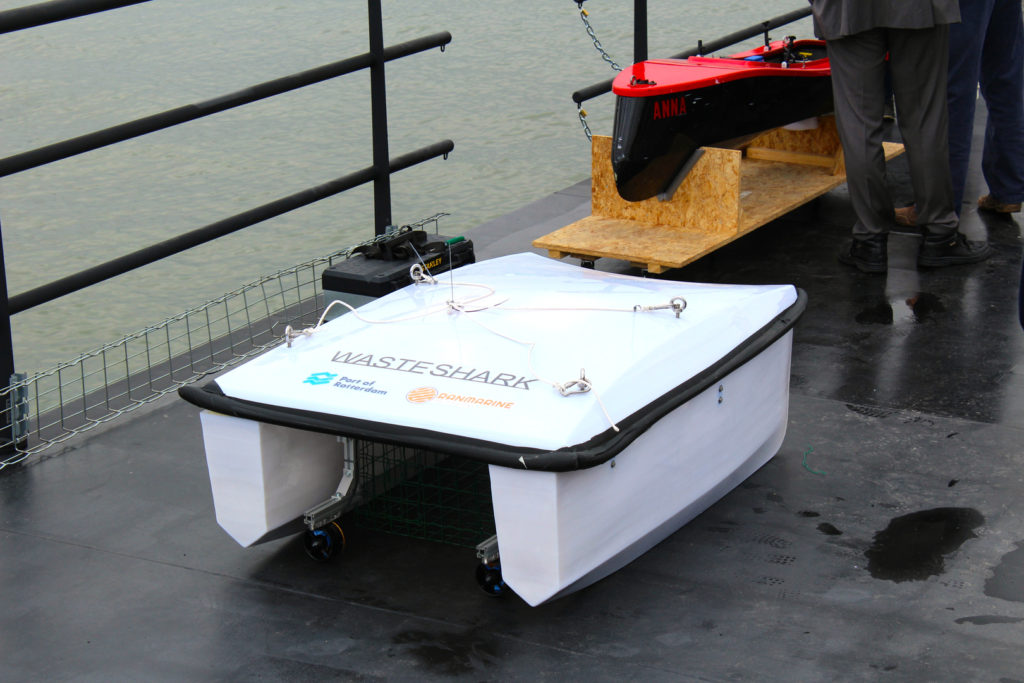 Over the next 6 months, four Waste Sharks will be deployed at the Port of Rotterdam's basins, eating up litter floating on the surface – as much as 1100 lbs at once. The USVs act in unison with each other and are operable 24/7. Check out the Waste Shark in action!
For more on RanMarine and the Waste Shark: