Our SolarSurfer, the project that inspired the T100 Thruster, was recently selected as a finalist for The Hackaday Prize. Judging just began to select the finalists. Please check out our project and vote at Hackaday.io.
We're planning a big mission for the SolarSurfer in October! We're going to send it from Los Angeles to Monterey, CA – over 300 miles and 2-3 weeks of travel. Here's the planned path: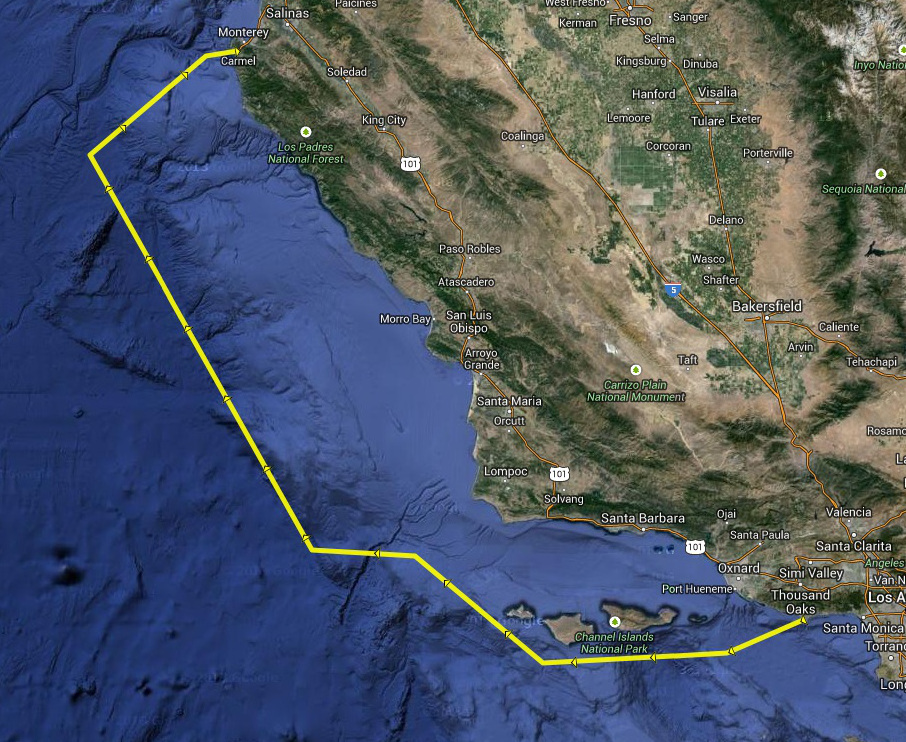 Stay tuned for more updates!