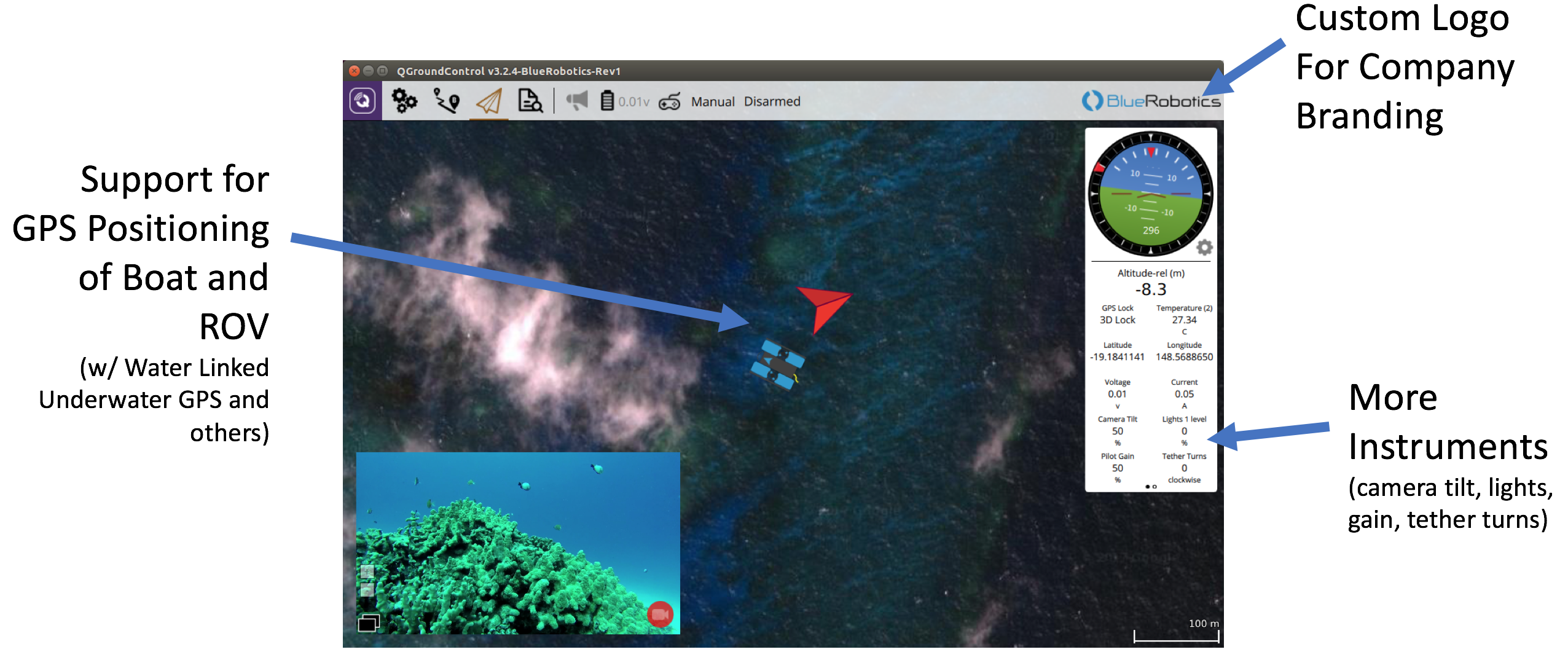 Newest QGroundControl release.
Hello everyone! Today we're proud to announce an updated release of the BlueROV2's core software, which includes ArduSub, Companion, QGroundControl. This is our second big software update, and this time it can be performed without opening the electronics enclosure!
Notable changes in this update are:
Ability to display camera tilt angle, lights level, tether turns and more in QGC
GPS input support in Companion, including support for the Water Linked Underwater GPS Developer Kit
Fewer default pre-arm checks
Acceptable compass calibration threshold has been relaxed
Pilot input failsafe timeout increased from 1 second to 3 seconds ('Lost manual control' message)
Gyro calibration is disabled at boot by default
Support for the Bar100 pressure sensor
Companion login is changed to:

user: pi
password: companion

Allow selecting a custom image to display in the QGC ui in place of the 'ArduSub' logo
Many other various bugfixes, feature additions, and improvements, reference the release notes below for a comprehensive list of changes
We've done a lot of work to get this point and special credit goes to Jacob and Daniel, our primary Blue Robotics software developers. We strongly encourage all BlueROV2 users to upgrade to this newest software update. Please visit the full forum topic for update instructions.