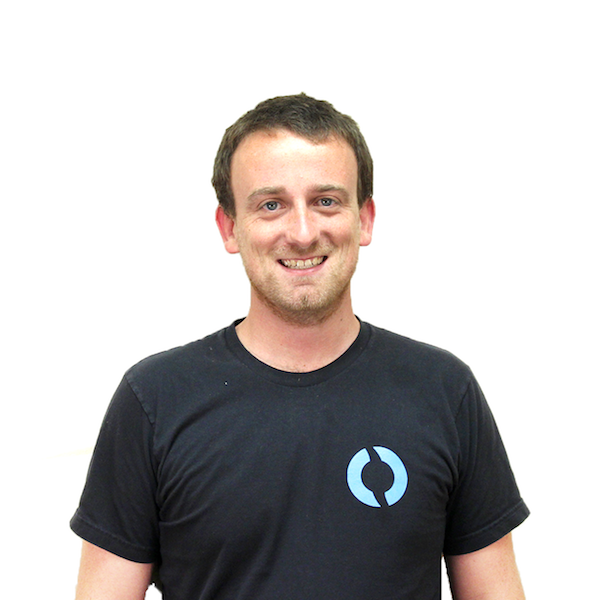 By: Jonathan N., Mechanical Engineer at Blue Robotics
Hello everyone! Today we've got a few BlueROV2 updates to announce. We're always working to make our products better, especially the BlueROV2, and these small changes make a big difference in the feel of the ROV's frame. Here are the changes.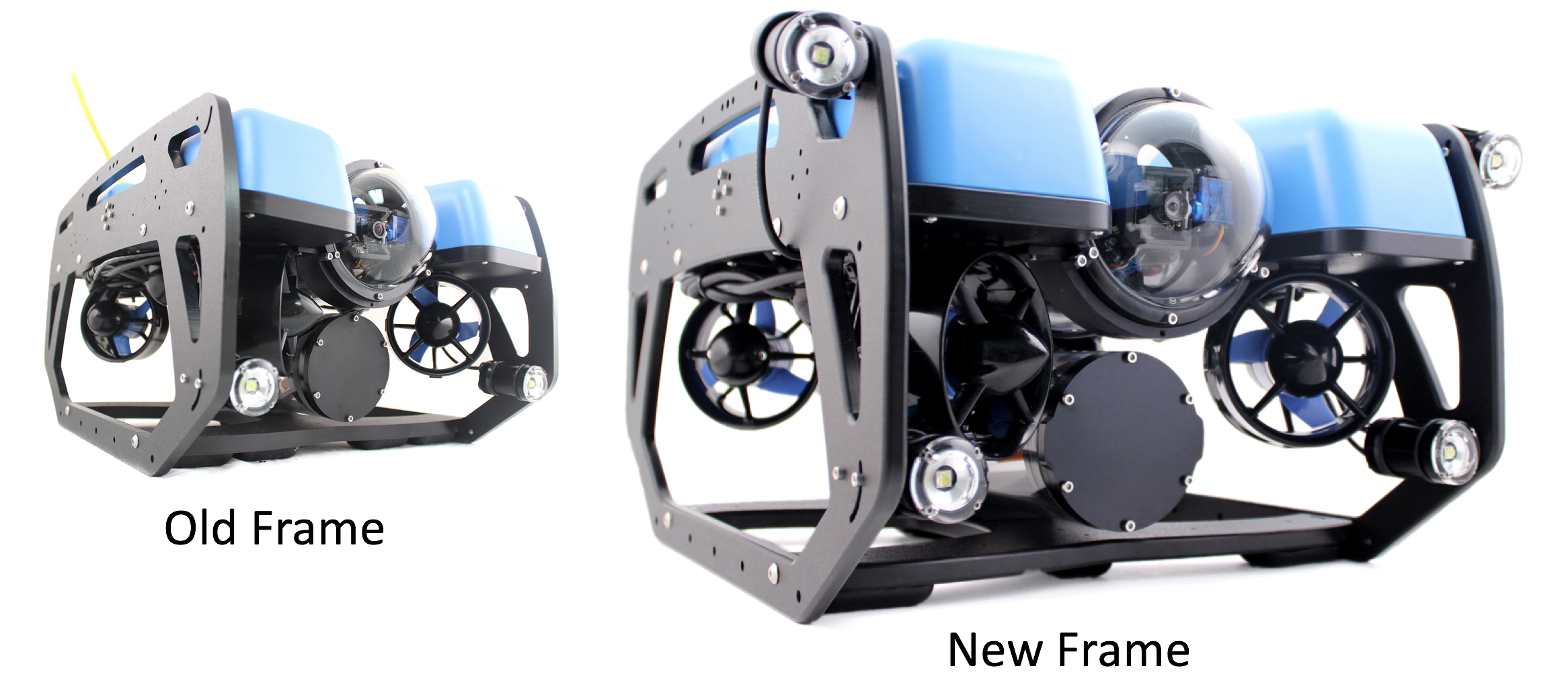 Minor updates to the BlueROV2 frame.
We have rounded the edges everywhere on the frame. Not only does this look awesome, but it makes the ROV much more comfortable to carry by hand.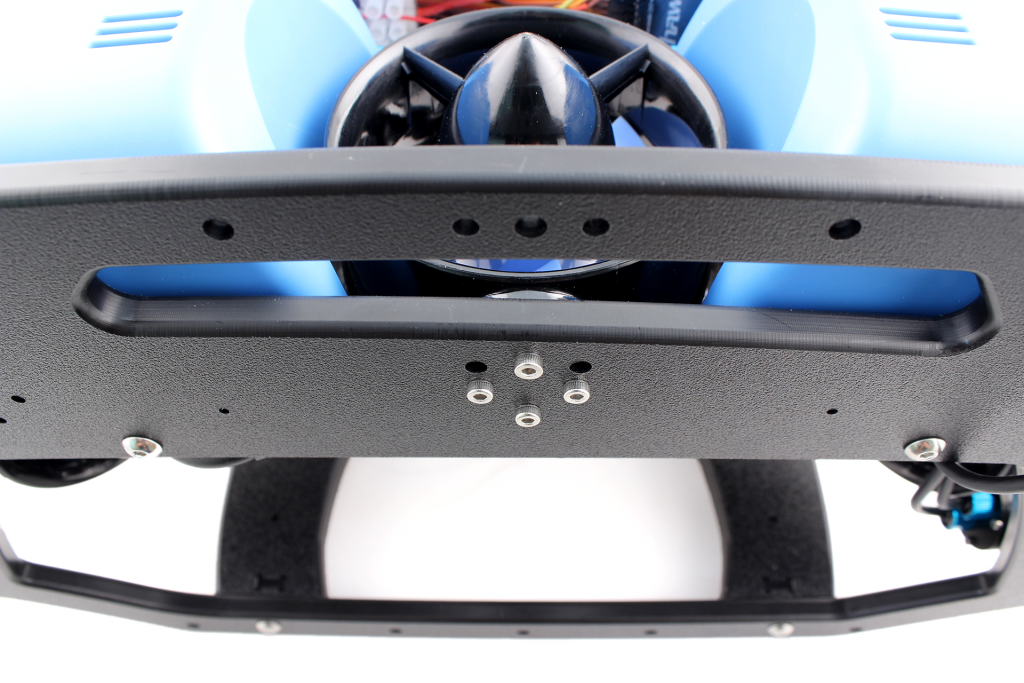 Rounded edges on ROV side panel.
We have changed the threaded inserts from press-in inserts to captured inserts. We made this change to make the frame stronger and more rigid. This makes it much more ruggedized and resistant to damage. There are more pictures on the BlueROV2 product page.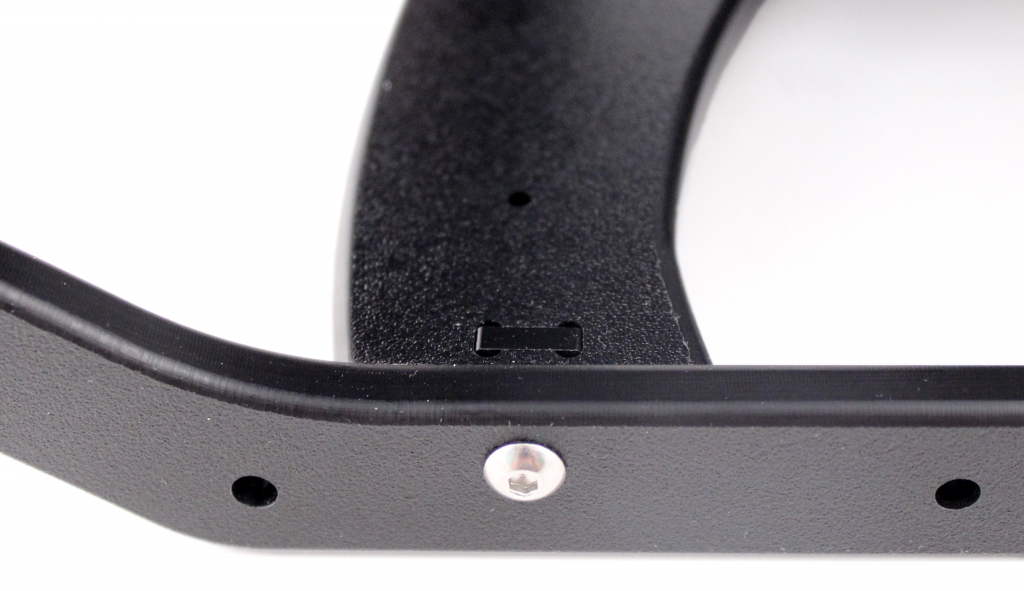 Captured insert on ROV bottom panel.
Last, there are now two sets of vectored thruster mounting holes; the original set at 45° and a new set at 30°. Mounting the thrusters at 30° instead of 45° increases the available forward thrust by 22% but reduces lateral thrust by 22%. This configuration is better for missions that require flying forward quickly or for a long time. We wanted this option to speed up the ROV when searching for shipwrecks or other targets. You rarely need to move laterally at full speed, so the loss of lateral thrust is barely noticeable. In any case, the original holes are still available to give you options!
The new frame is now available separately on our store for anyone who is interested. This frame kit comes with all of the HDPE panels, the anodized aluminum enclosure cradles, and all of the required hardware.
That's all today! Thanks for reading.