Hey friends! Today we are excited to announce an Integration Kit for the Water Linked Underwater GPS System. We've also added a fun item to our Dings and Dents selection.
Water Linked Underwater GPS / BlueROV2 Integration Kit
The Water Linked Underwater GPS / BlueROV2 Integration Kit provides the components needed to seamlessly integrate Water Linked Underwater GPS system with the BlueROV2.
The integration kit basically adds a Fathom-X module inside the Water Linked system box so that only a single cable is needed to connect the Water Linked system to the rest of the ROV system. An 8 meter long cable is provided so that the box can be located away from the laptop and in an area with a good view of the sky for GPS signal. There are a few small cables included to wire up the Fathom-X inside the box and replace one of the external connectors.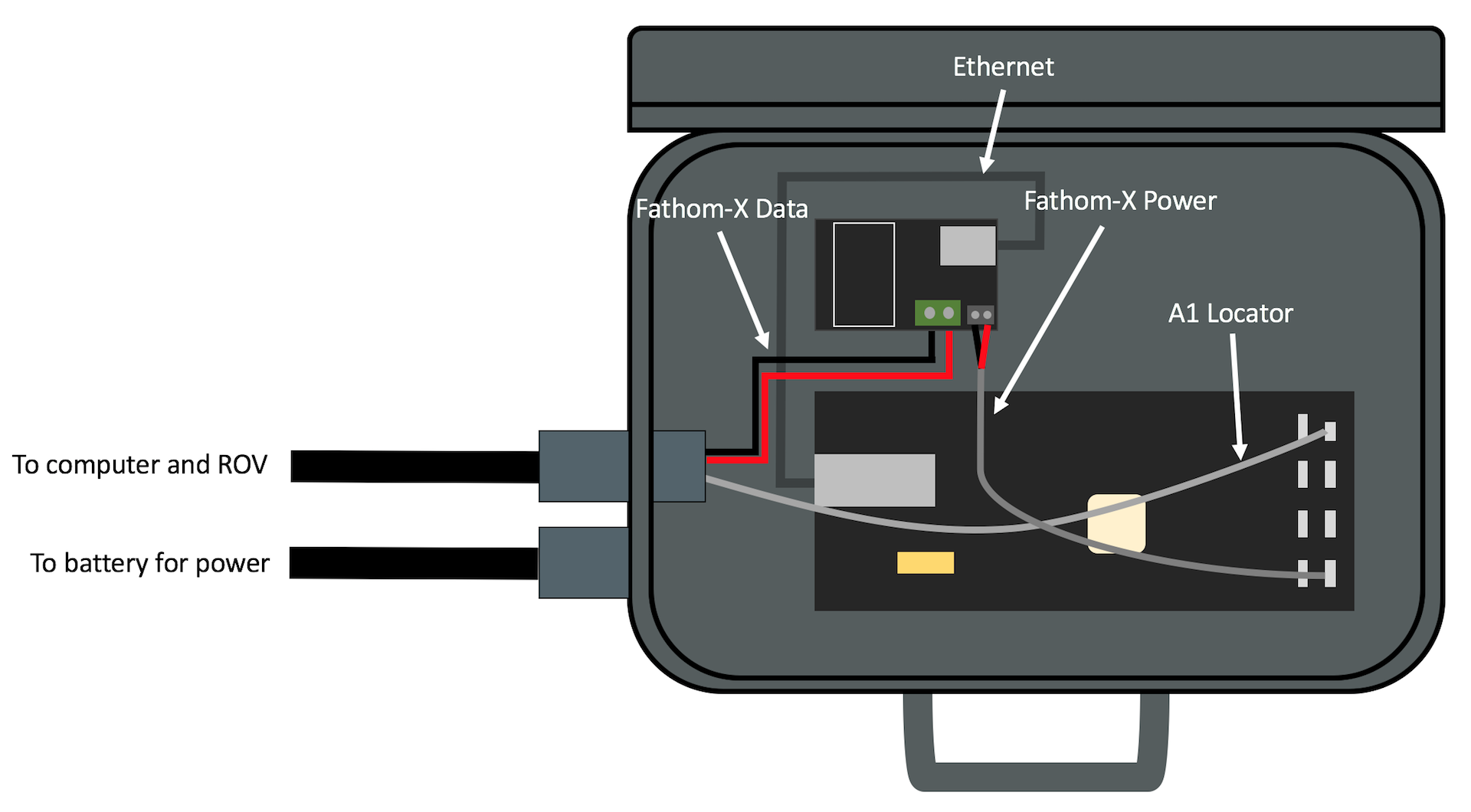 The diagram below shows the connections that are made in the Water Linked box with the integration kit. All included cables are ready to use and installation is simple. There is no soldering or crimping required.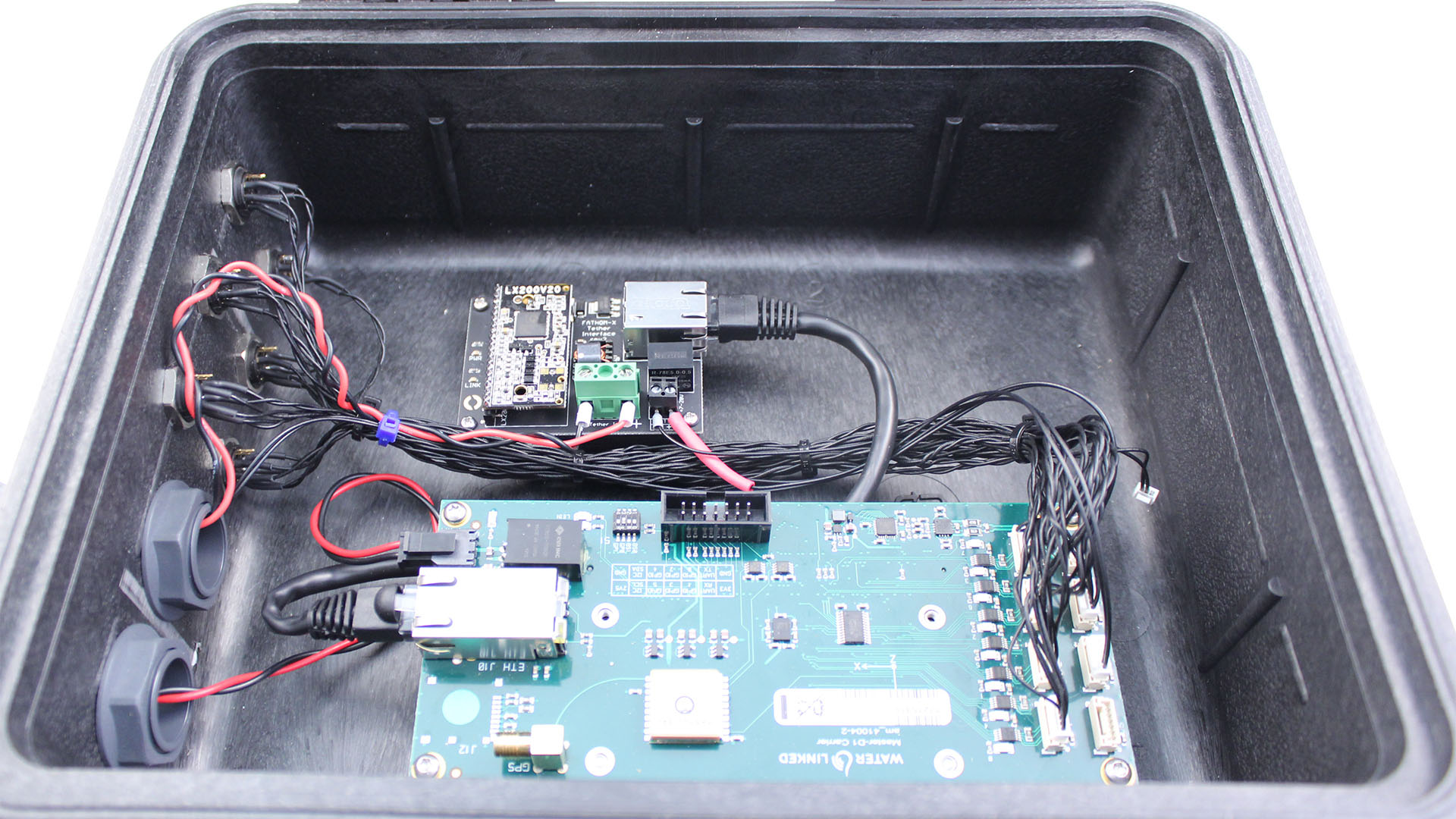 Miscellaneous Tether Lengths – Discounted
Over the past year, we've built lots of BlueROV2s and sent out lots of tether. As a result, we've got a bunch of random lengths of tether too short to sell on their own, and we are making them available to you at a super low cost! The fun part is each length will be a surprise – you won't know how much you're getting until you receive your order, but you'll definitely get the minimum length of whichever option you choose. These are perfect for MATE teams, prototyping purposes, or for any reason you aren't in need of more than 25m!
That's all for today! Stay tuned for upcoming updates!