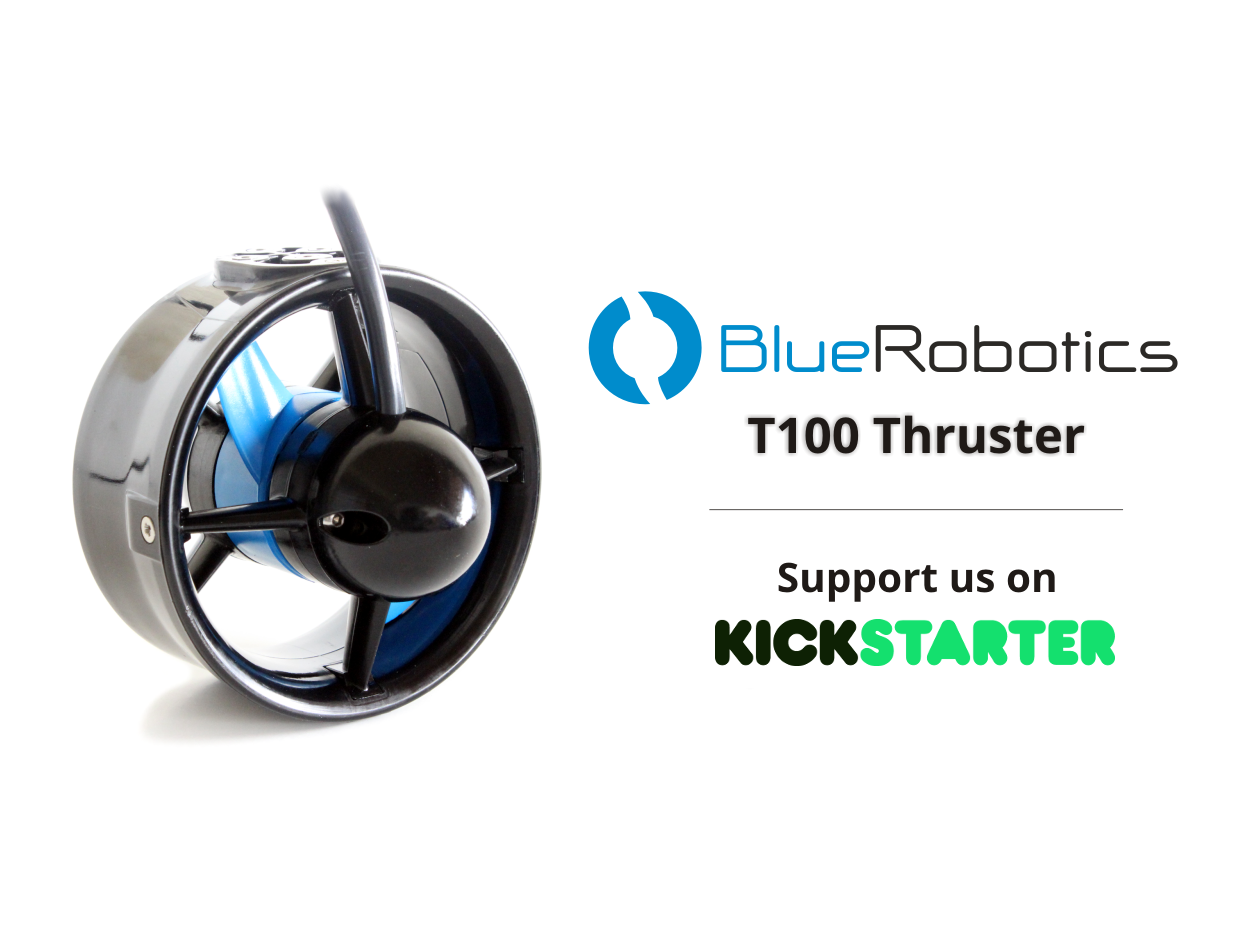 Today we are excited to announce a Kickstarter Campaign for our first product, the T100 Thruster.
The T100 is an underwater electric motor and propeller that is powerful, resistant to saltwater corrosion, and extremely affordable at $99 each. Before now, you would have to spend $500-$3,000 to buy a thruster, making marine robotics an exclusive field reserved for government, institutions, and large companies. We hope to change that.
The Kickstarter campaign will launch on August 12th, 2014 at 8:30am Pacific, but you can check out a preview of it right now:
https://www.kickstarter.com/projects/847478159/913072768?token=fec31ec5
Please feel free to let us know what you think and spread the word! We need your help to make this happen!