Bundled up on a seaside dock in Maine, laptop at her feet, controller in her hands, and robot in the water, Lena Kury's summer classroom is a far cry from your typical university research lab.
Lena, a student at Florida State University and an intern at the Damian Brady Research Lab in Maine, has been learning how to use the BlueROV2 for her current research project – measuring water quality through the use of land/ocean biogeochemical observatory buoys.
During her first week, she participated in ROV training for their BlueROV2, learning how to use different instrumentation. Lena "learned proper deployment and operation procedures and how to use the ROV as a tool to observe benthic habitats and local organisms in the Damariscotta River.".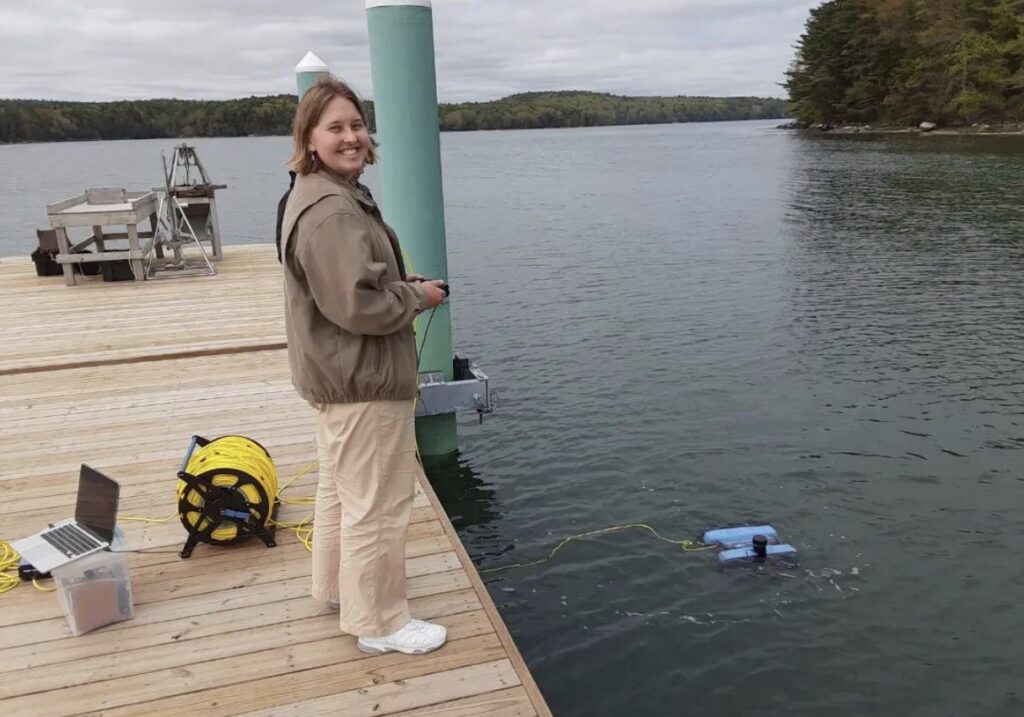 However, Lena is not only learning how to deploy and operate the ROV, but how to troubleshoot and solve mechanical setbacks as well. The process of replacing one of the thrusters taught her how to "properly maintain the seals on the electronics enclosure and wire the thruster onto the electronics board," preparing Lena for issues that may arise in the field when she does not have access to mechanical support.
As many of our engineers begin as interns, we understand the pivotal role hands-on experience plays in the lives of students. Engaging this next generation of professionals is not only crucial to the future of the industry, but to the environment and our marine ecosystems as well! Robonation and the MATE ROV Competition are both great organizations to check out if you are interested in becoming more involved with STEM education or building an ROV yourself!
"It has been an awesome experience so far and I am excited to continue working with our ROV!"- Lena Kury @lenagoesdiving
If you are a student we would love to see and hear about your learning experiences and what has inspired your journey in marine robotics! Make sure to tag us or send a message, we look forward to hearing from you!