Hello and happy Friday! We have some new products to announce today including a new 3″ Series Watertight Enclosure, the M200 Motor, and some small updates to all of our motors and thrusters. We also have our first New Product Video Update! Check it out:
3″ Watertight Enclosure (15% off until Oct 23rd!)
About three months ago we introduced the 2″ Series and 4″ Series Watertight Enclosures. They provide an easy and reliable way to keep your electronics dry. They work great with our cable penetrators, making them easy to use with thrusters and motors.
While the 2″ and 4″ sizes are great, we felt that a size in between those two would be great. That's why we designed the new 3″ Series enclosure. The design is very similar to the other enclosures with interchangeable end-caps, double O-ring seals, and high quality anodized aluminum parts. The cast acrylic tube comes in a standard length of 11.75″ (298mm) as well as custom cut lengths.
One of the coolest features of the 3″ enclosure is its increased depth rating of 150m. This rating is still conservative and safe. We recently tested the enclosure down to 200m depth with no issues. It was used to carry the camera in this recent implosion test of the 2″ Series enclosure to 200m.
The enclosure can be configured with any of the following components:
Remember, you can also make your own custom end-caps with the holes you need for your project. We provide files to start with here.
M200 Brushless Motor
Our second new product today is the M200 Brushless Motor! The M200 Motor is essentially the same motor that powers the T200 Thruster, but in standard brushless motor form. It uses most of the same components and has great corrosion resistance. It comes with solder pads to attach any cable that can be sealed with marine epoxy or other potting compound.
The full specs for the M200 are available on the documentation page.
Updates to Motor/Thruster Magnetic Rotors
The last item today is not a new product, but rather an update (and upgrade) to all of our current motors and thrusters. We're always working to improve our products – even those that we are already selling.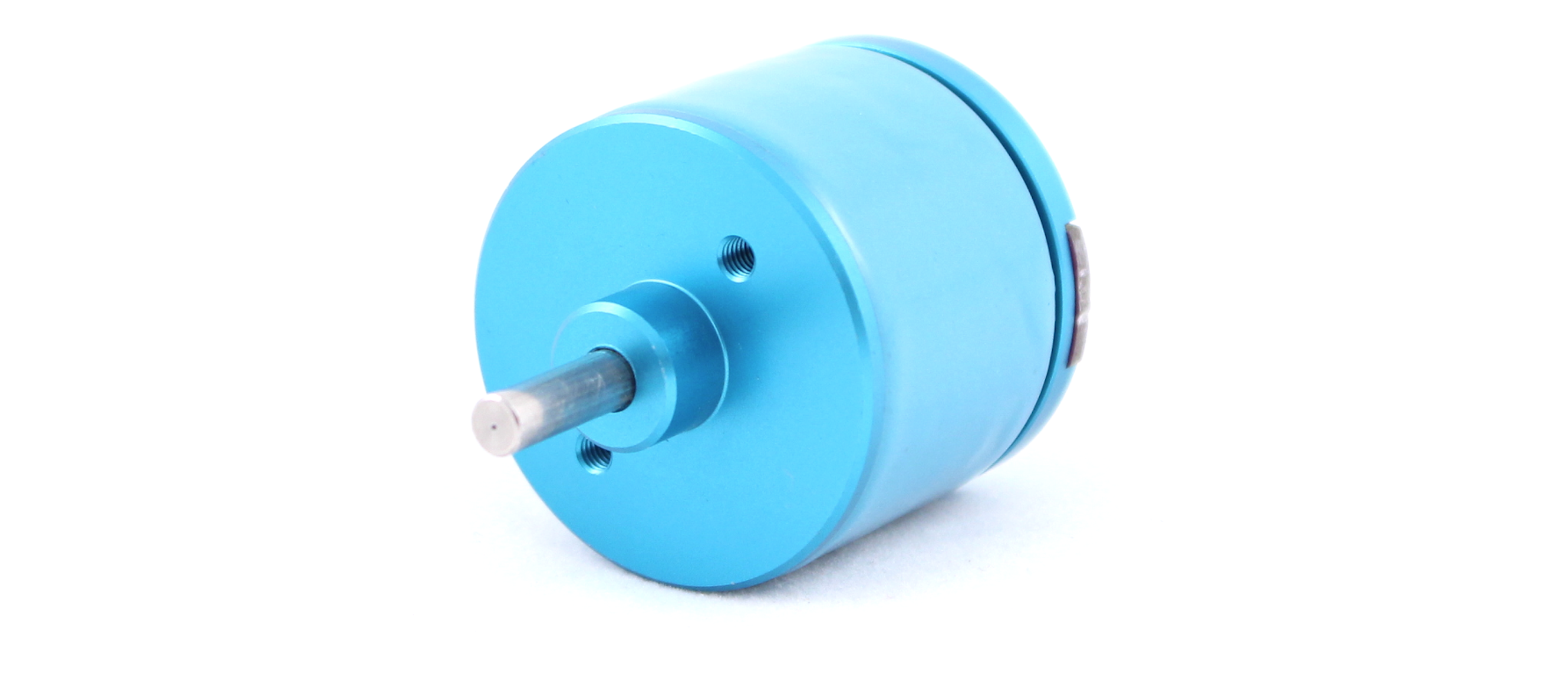 The M100 with the old rotor style.
The brushless motors used in our products have a "rotor" with magnets, a "flux ring", and a shaft. This assembly was originally made of stainless steel and aluminum with the magnets and steel flux ring protected by a tough coating. Although that worked well, it was very difficult to build properly. We've been working on a new design and it has finally started shipping!
The rotors are now protected by multiple layers of protective coating, applied with much more consistency. The original aluminum part was upgraded to 316 Stainless Steel to match the motor shaft and eliminate any galvanic corrosion. It makes for a fantastic upgrade! There is no affect on performance in terms of thrust or power.
Here's what the new rotors look like. You can also see them on the M200 and in the video update!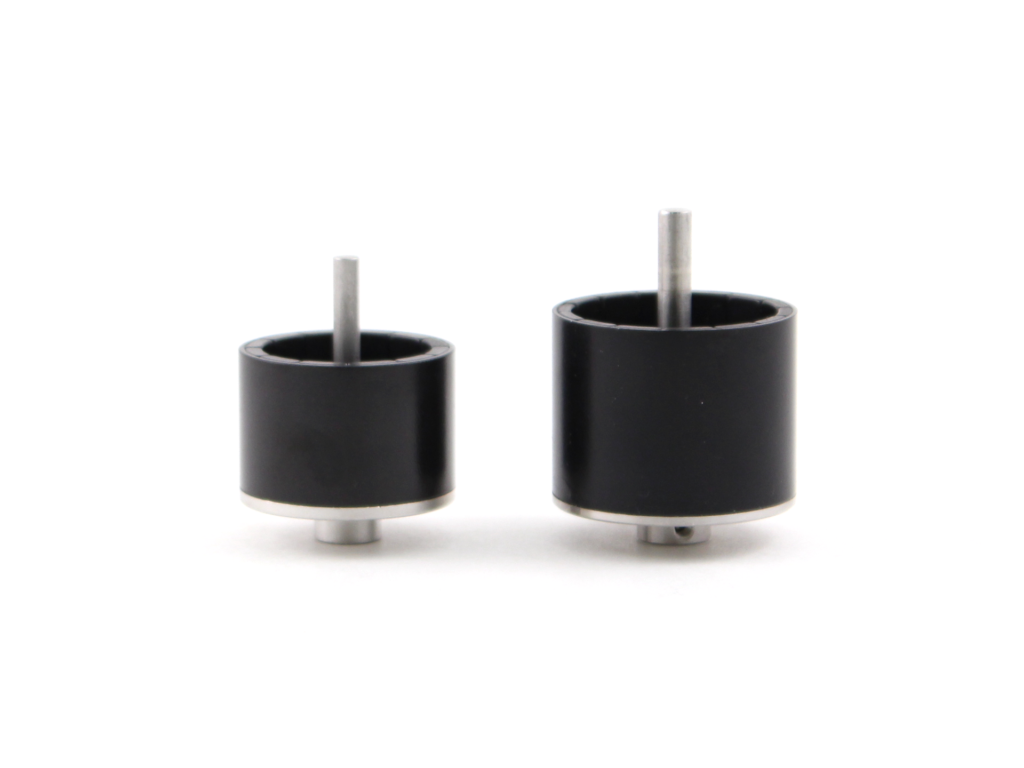 New rotor design with updated coating and all 316 stainless steel parts!
That's all! Stay tuned for next time!