Today's new product is something we can't weight to share! It's one of the biggest capabilities we've added to the BlueROV2 yet!
The new BlueROV2 Heavy Configuration upgrades the BlueROV2 to have four vertical thrusters, providing some powerful new performance capabilities including six degree-of-freedom control, active stability control, and additional payload capacity! We've been planning this upgrade since before the BlueROV2 was originally launched, and because of that, every BlueROV2 that we've ever shipped has the mounting holes ready to upgrade to the BlueROV2 Heavy Configuration.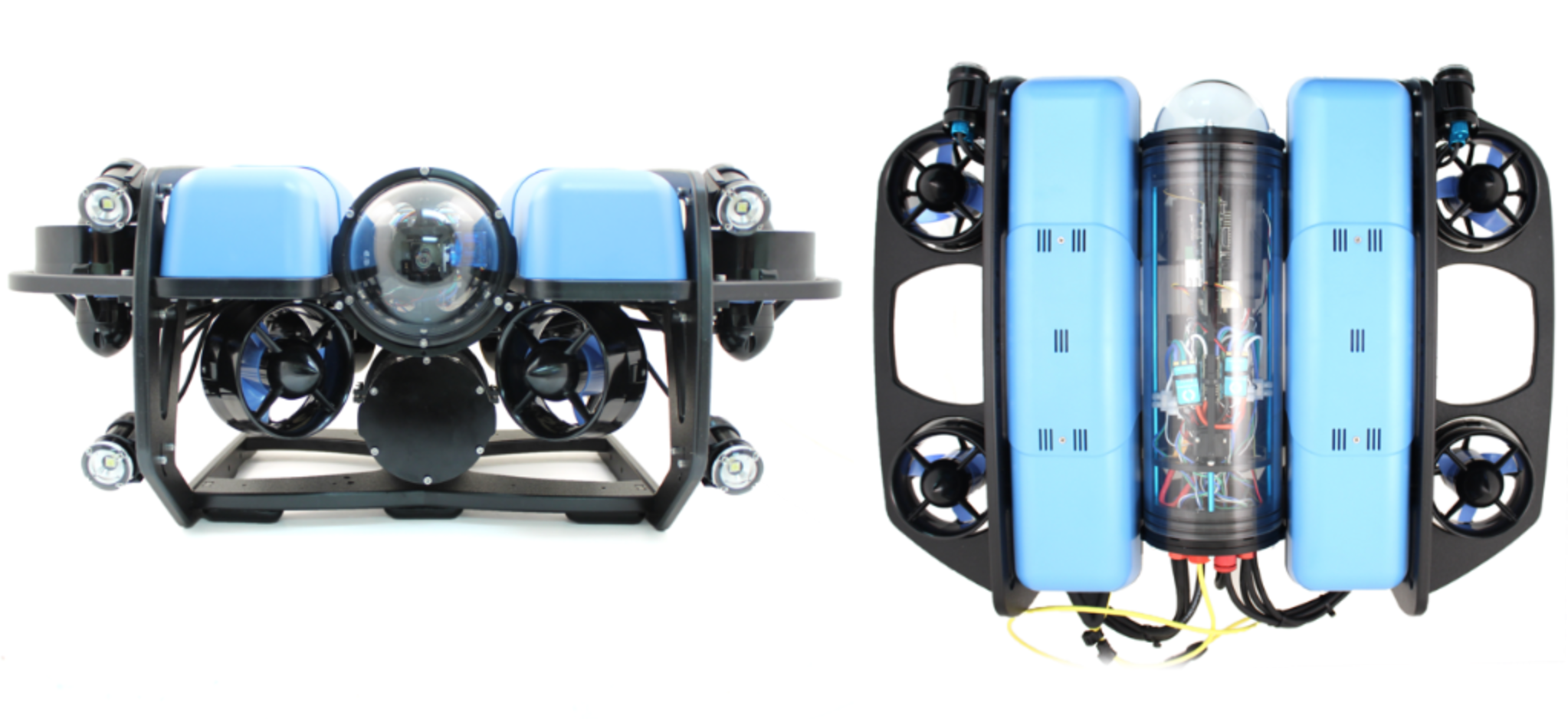 The four vertical thrusters are mounted on the outside of the frame and have a protective guard to prevent snagging on the tether or anything else. The void left by the original vertical thrusters is filled with an additional buoyancy foam block and fairing for additional stability while maintain a sleek design.
There's a lot of cool things about this new configuration. It's probably best explained by watching it in action. Check out the official new product video to see it in action!
[youtube https://www.youtube.com/watch?v=Tmi92sBCeJI&w=560&h=315]
The BlueROV2 Heavy Retrofit Kit includes everything you need to upgrade your existing or new BlueROV2 to the heavy configuration and we've got a clear set of instructions on how to do that.
The main components of the retrofit kit, the guards, foam, and fairings, are also available separately for anyone who'd like to upgrade piece by piece or wants to use them in another application. The BlueROV2 spare thrusters are also available separately. You can check out the parts below.
You can check out the BlueROV2 Heavy in person at our stand at Oceanology International in London from March 13th-15th! We'd love to see you there so please stop by!