We finally have a new update with current progress, current schedule, and a few other announcements.
First of all, we recently passed the one year anniversary of the T100 Thruster Kickstarter launch – what a year it's been! We've grown from a few guys in a garage to shipping almost 1500 thrusters around the world. We are still behind on our Kickstarter shipments, unfortunately, but we're catching up fast! We want to thank everyone for their patience and can't wait to see what you've been doing with your thrusters!
Recent News
Just a few days ago we were recognized by Marine Technology Reporter Magazine as the "Start-Up of the Year" in their MTR100 review! We are very proud and honored to be included. Check out the write-up here.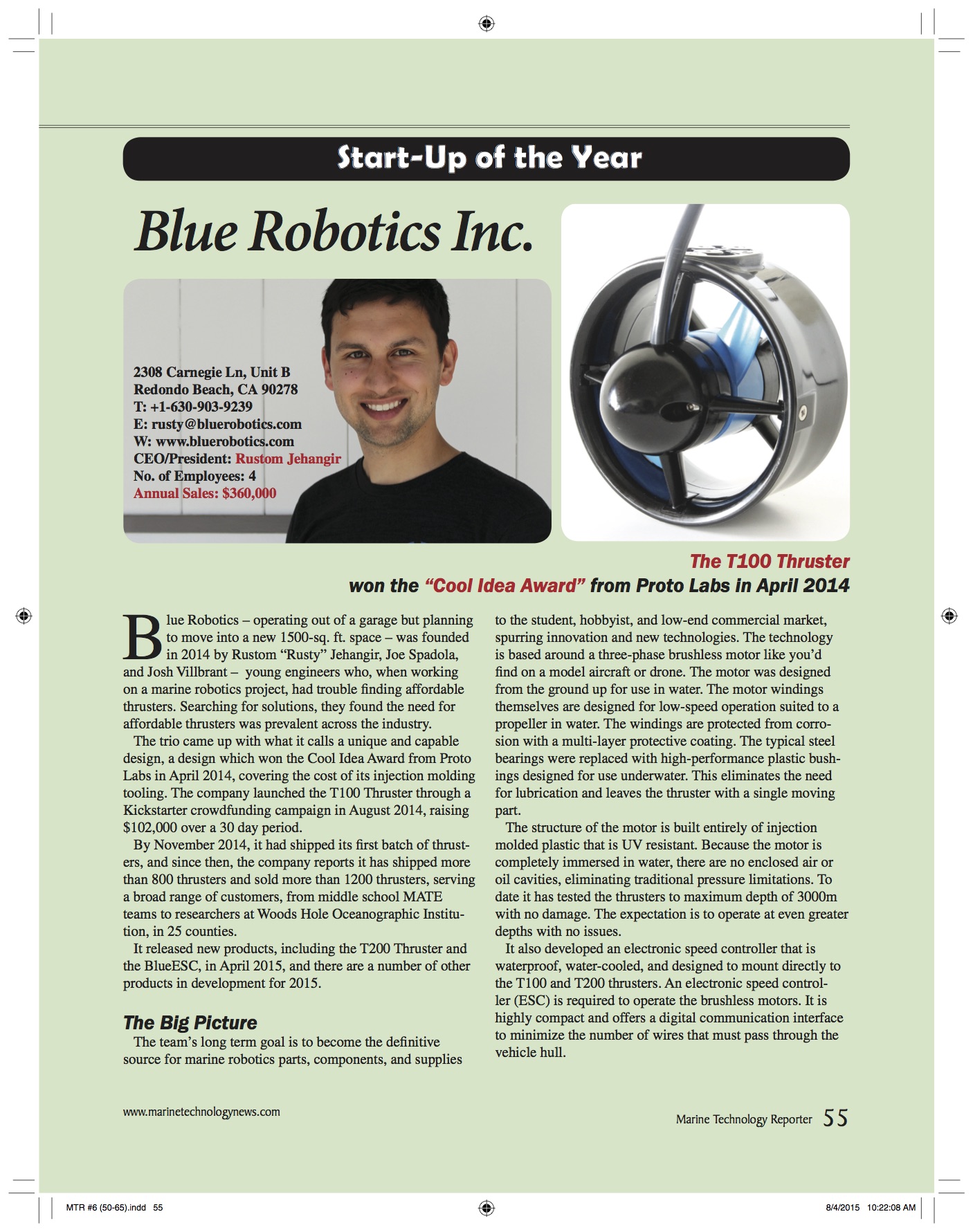 "Start-Up of the Year" Article in MTR100.
In June we announced a few new products including Subsea Buoyancy Foam, Cable Penetrators, and spare thruster parts. We followed that up in July with the announcement of our new line of Watertight Enclosures! These high-quality enclosures are rated to a depth of 100m, come in two different diameters and custom lengths, and have modular end-caps. Please check them out if you're interested.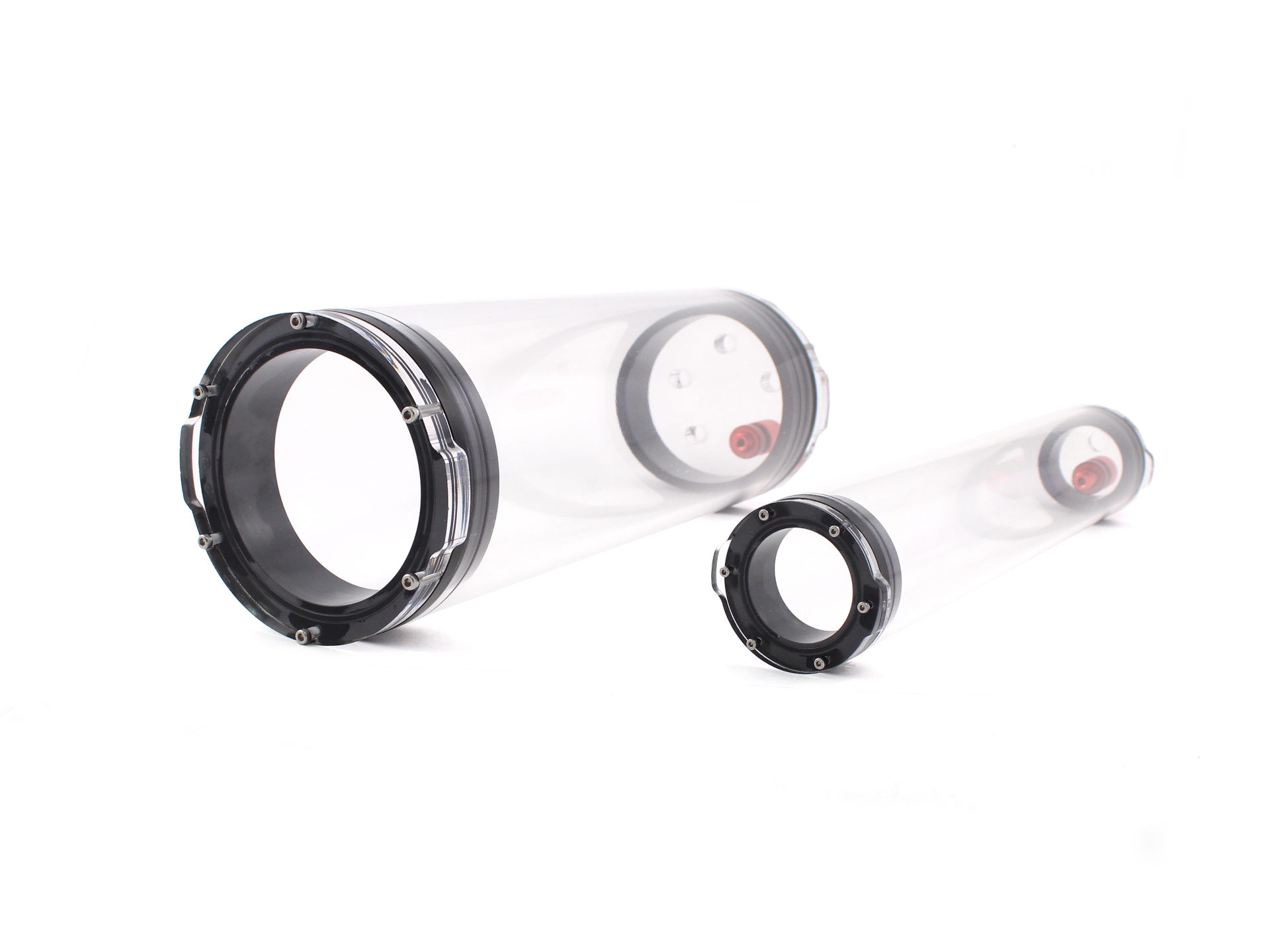 New watertight enclosures, 4″-Series (left) and 2″-Series (right).
At the end of July we visited the AUVSI Robosub Competition in San Diego. We were a sponsor of the competition this year and many teams were using the T100 Thruster in their vehicles! Below are a few images and you can read more about it here!
SSC Pacific TRANSDEC test facility (left) and our booth at Robosub (right).
University of North Florida with their AUV (left), Carl Hayden High School's AUV (center), and Arizona State with their AUV (right).
Current Progress
We've had a few hiccups that have slowed down our shipping estimates from June, but we have made a lot of progress. We have shipped all T200s (without BlueESC) and we've made solid progress on the T100s and T200s with BlueESCs. We've shipped some of the BlueROVs but we still have the majority of those remaining to be shipped.
(more…)