Hello everyone, we're pleased to announce that the ArduSub project has merged with ArduPilot! This is a momentous occasion for the ArduSub project, with our two main developers, Jacob and Rusty, both becoming members of the ArduPilot development team. ArduSub is the first new vehicle type since the addition of ArduBoat in 2011, and is the first to take the ArduPilot project underwater!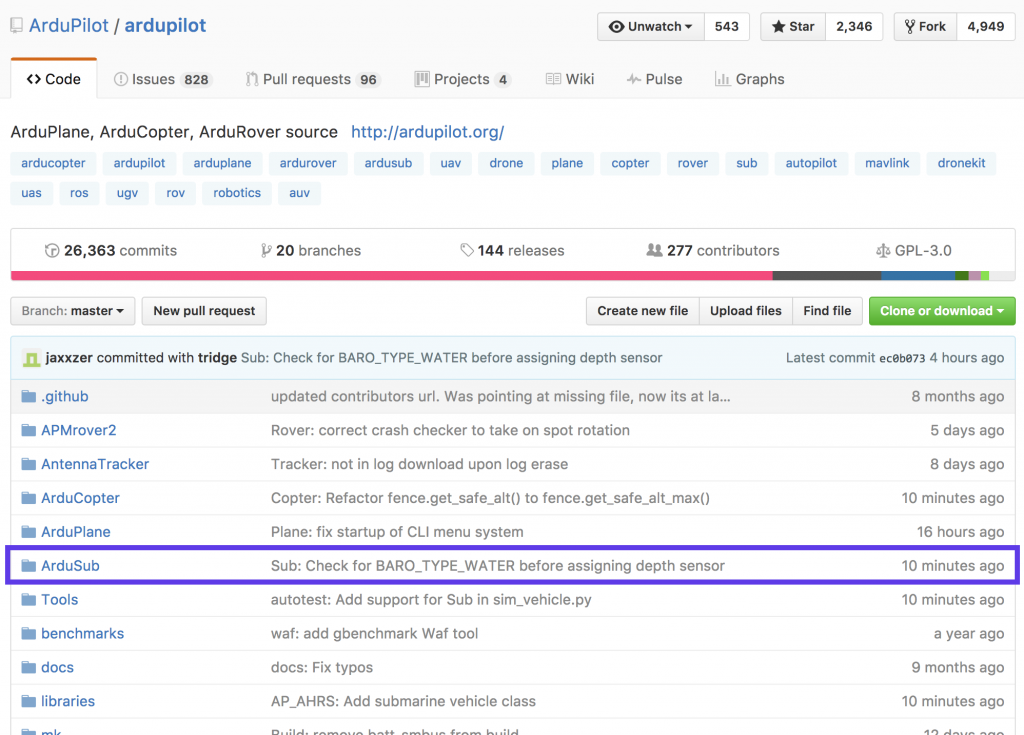 We've been looking forward to seeing this since the start of ArduSub!
There are many benefits of developing ArduSub further as a part of the ArduPilot project:
Our code will always be up to date with the latest library developments and bugfixes.
Our code will regularly undergo a thorough automated validation, including simulated dives and builds for multiple autopilot platforms.
Our build system will be automated, and the latest firmware binary will be automatically updated and made available for download on firmware.ardupilot.org.
Our documentation will be updated and migrated to the ArduPilot wiki, and our vehicle parameters will be documented and automatically updated when our code changes.
Our contributions to the code will also receive peer reviews from the world-class team of developers of the ArduPilot team.
Further, ArduSub development and the latest ArduSub code will now be found in the ArduPilot repository. ArduPilot and ArduSub are currently undergoing a rapid development process, and we expect to have a new stable release in April with some great new features and support for additional hardware!
Thanks for joining us on this development. If you're interested in contributing to the ArduSub project, let us know!
If you have any thoughts or questions, feel free to post them on the associated forum topic.