We've got one more new product to squeeze in for 2017! The new Fathom Slim Tether is a high performance tether cable designed specifically for ROVs and other subsea applications and optimized for light weight, high strength, and transportability. It is neutrally buoyant, has 300 lb breaking strength, and is embedded with water-blocking fibers to seal any leaks. The tether has a diameter of 4.0mm and is much slimmer than the vast majority of ROV tethers.
The tether carries one unshielded twisted pair (UTP) of 26AWG wire. The core of the cable contains Kevlar strands for strength and filler fibers for space filling. Both fibers are impregnated with waterblocking compound to block any leaks caused by nicks or rips in the cable. The high-visibility yellow polyurethane foam jacket resists abrasion and provides neutral buoyancy.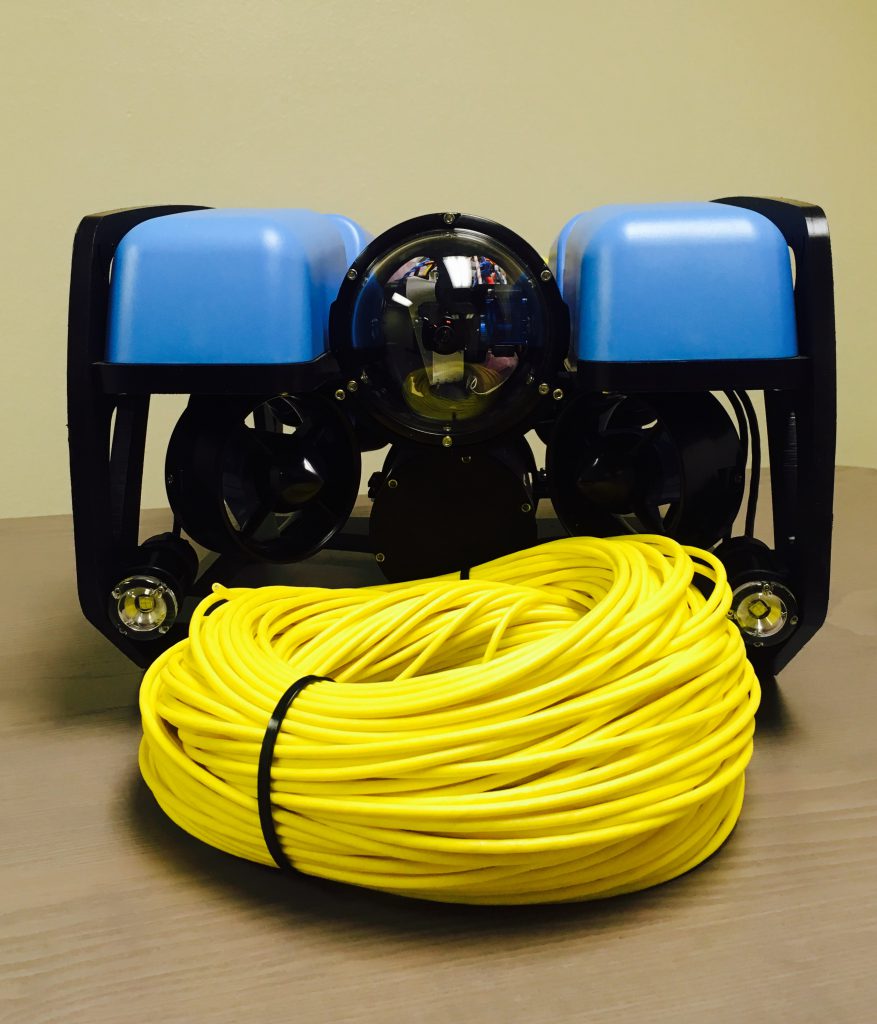 The BlueROV2 with a 100m Fathom Slim Tether.
This tether really shines when it comes to it's size. It's slim profile makes it ultra low-drag, making it ideal for deep dives, high current dives, and long distance dives where the drag from the tether is really noticeable. The size also makes it incredibly portable and easy to handle. A hundred meter tether weighs just 3 lb (1.4 kg) and can be managed by hand very easily.
Since the tether only has two wires, is can only be used for the primary communication of the BlueROV2. There are no spare twisted pairs when using this cable, which means that it is not compatible with the Water Linked Analog Locator and is not ideal for applications where you need extra tether pairs.
We wish everyone a very happy New Year!