Using the T200 Mounting Bracket
Introduction
The T200 Mounting Bracket can be used when the normal T200 mounting holes are inconvenient or it is difficult to secure the screws.
You Will Need
You will also need:
1 x #2 Phillips head screwdriver (BlueROV2 kit)
Installation
Use the four included mounting screws to install the bracket onto the T200 mounting point. It can be mounted in two different orientations as shown below. Which mounting option you choose depends on your application.
Thruster with bracket in front/back orientation: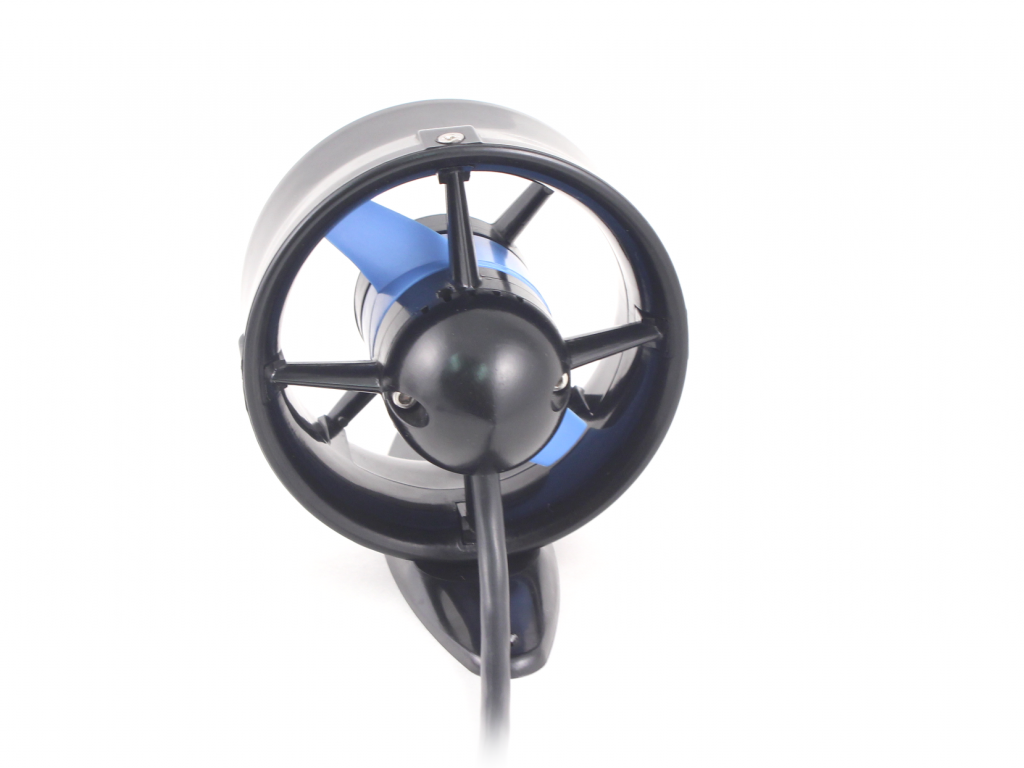 Thruster with bracket in side to side orientation: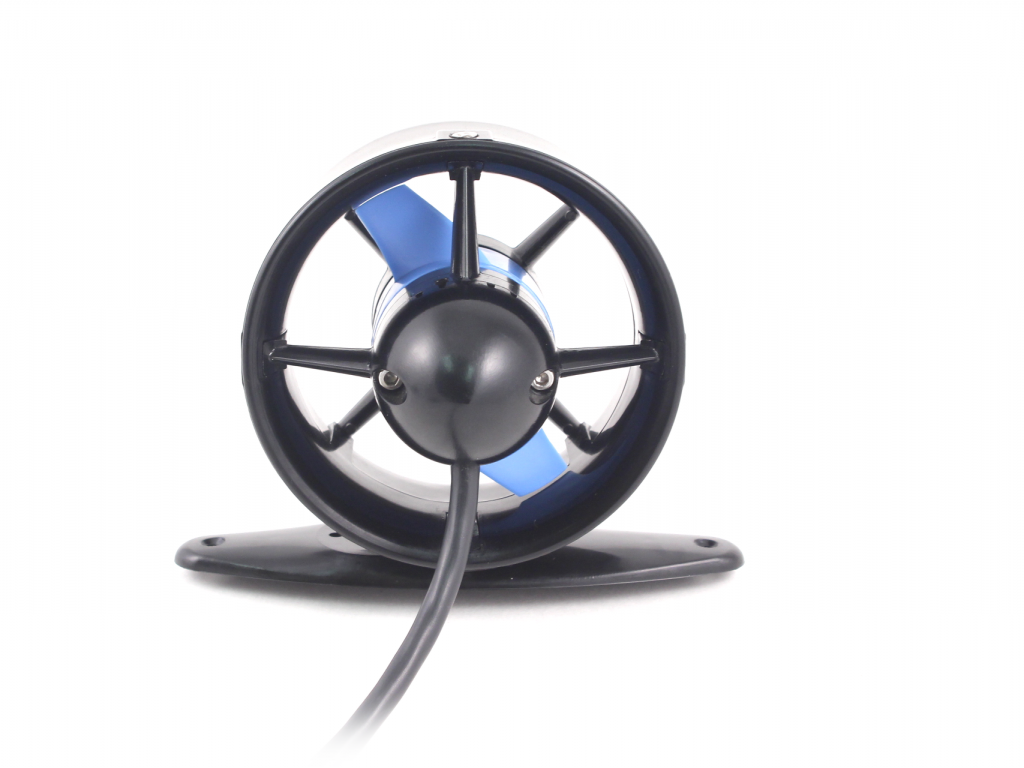 The mounting bracket also includes a guide hole that can be drilled out with a 1/4″ (6.5mm) drill bit to allow the wire to pass directly through the bracket.
After the bracket is secured to the thruster, secure the bracket to your vehicle using the two bracket mounting holes.