Thimble use with Fathom/Slim Tether
Introduction
This tutorial will show you how to install the Fathom/Slim tether onto the Thimble, providing a high-strength way to attach the tether to your ROV frame.
Installation
1. Grab the tether somewhere between about 16 and 24 inches away from the penetrator and loop it around the plastic thimble. If using Slim tether, wrap it around the thimble twice.
2. Firmly attach three alternating heavy-gauge zip ties (included with a thimble) at the base of the thimble.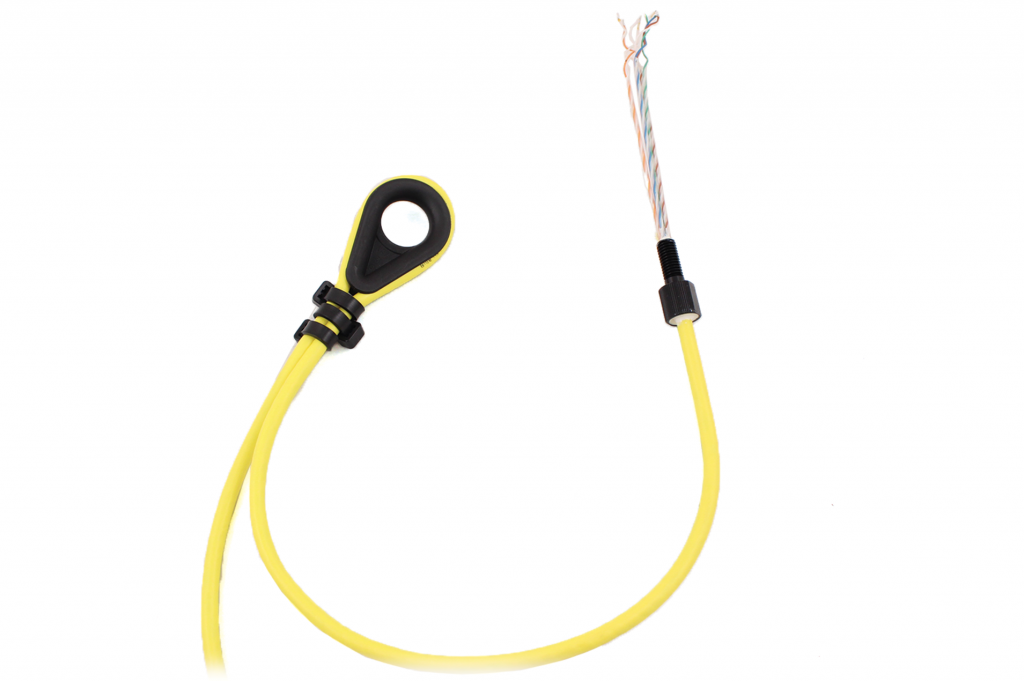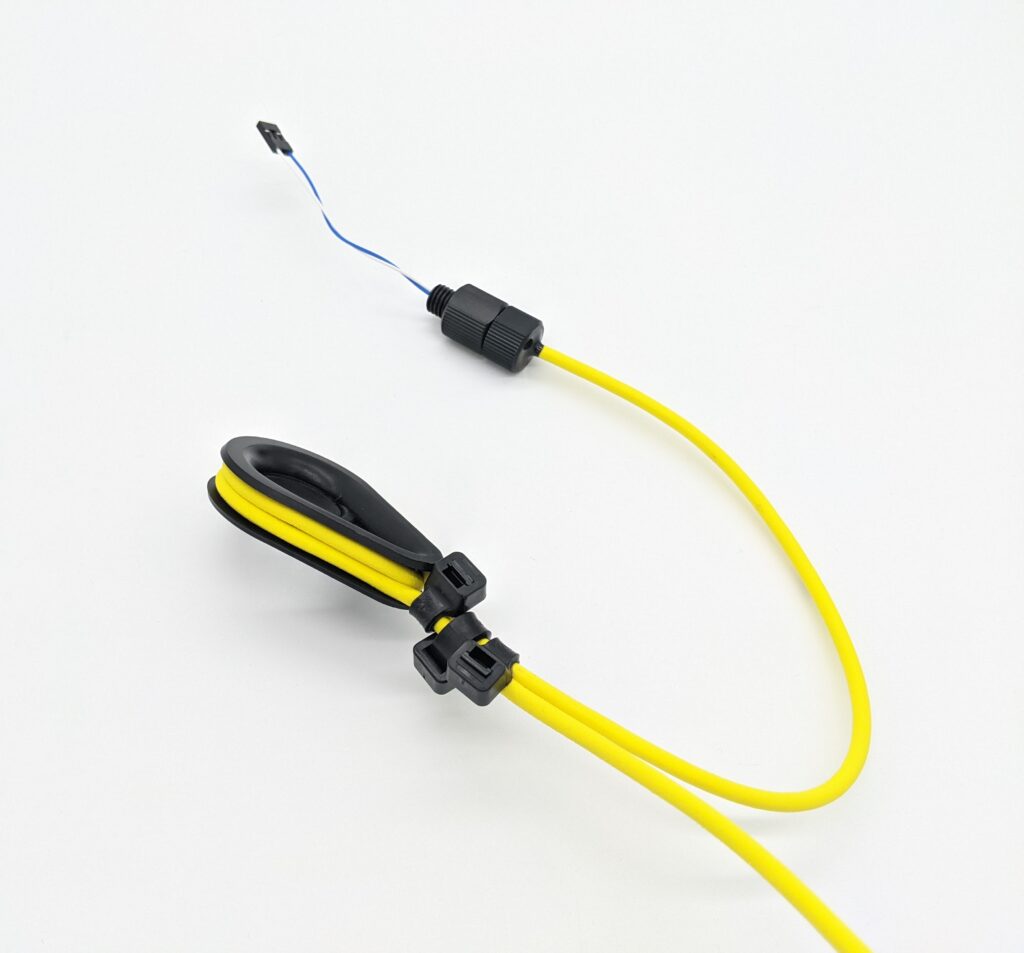 3. Firmly attach the thimble to your vehicle using at least two heavy gauge zip ties.