Our Technology
Our mission is to provide low-cost, high-quality products for marine robotics. That starts with our core technology.
The BlueROV2
The World's Most Affordable Inspection- and Research-Class Subsea Vehicle
The BlueROV2 features a 6-thruster vectored configuration, open-source electronics and software, and plenty of expandability – it's the perfect ROV for inspections, research, and adventuring.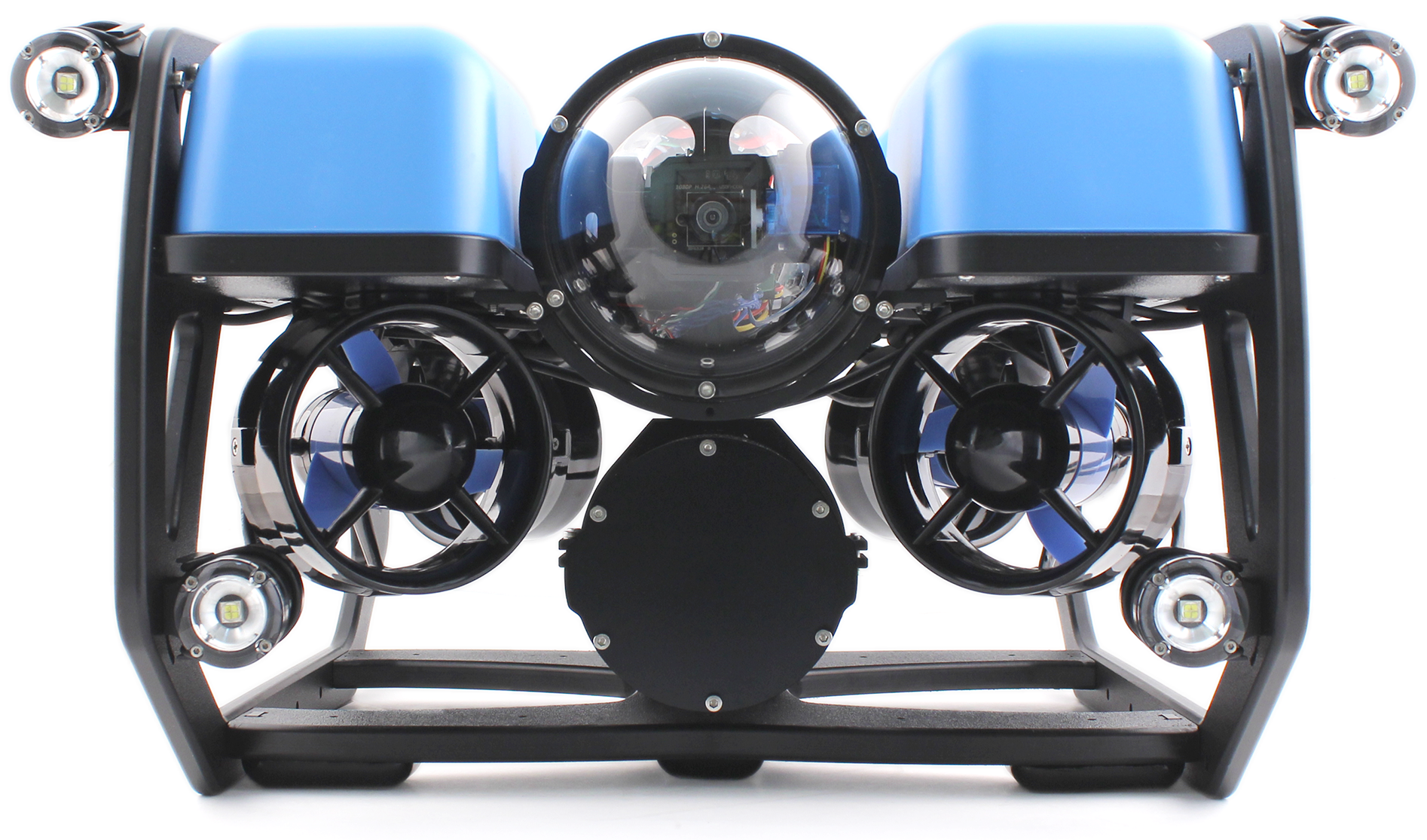 Vectored Thrusters
Provide maneuverability and control that is unmatched in mini-ROVs.
Powerful
High thrust-to-weight ratio for fighting currents and handling long tethers.
Affordable
The most affordable vectored ROV on the market.
Easy to Assemble
Arrives partly assembled and is completed in 4-8 hours with no soldering, no potting, no hassle.
Configurable & Expandable
User configurable upgrades to different electronics, tether lengths, and accessories.
Reliable
Built around Blue Robotics' products with thousands of hours of field testing.
Open Source
Open-source ArduSub software makes it easy to add and change features.
Easy to Operate
Controllable from a laptop, tablet, or just about any device using the QGroundControl app.
Meticulously Designed
Carefully crafted by Blue Robotics for reliability, usability, and ease-of-assembly.
The T200 Thruster
Low-cost, high-performance underwater thruster
The T200 Thruster utilizes our revolutionary brushless thruster design that is simpler, more compact, and less expensive than other options. It was launched through a Kickstarter Campaign in August 2014 and is now used on a wide range of products and projects around the world.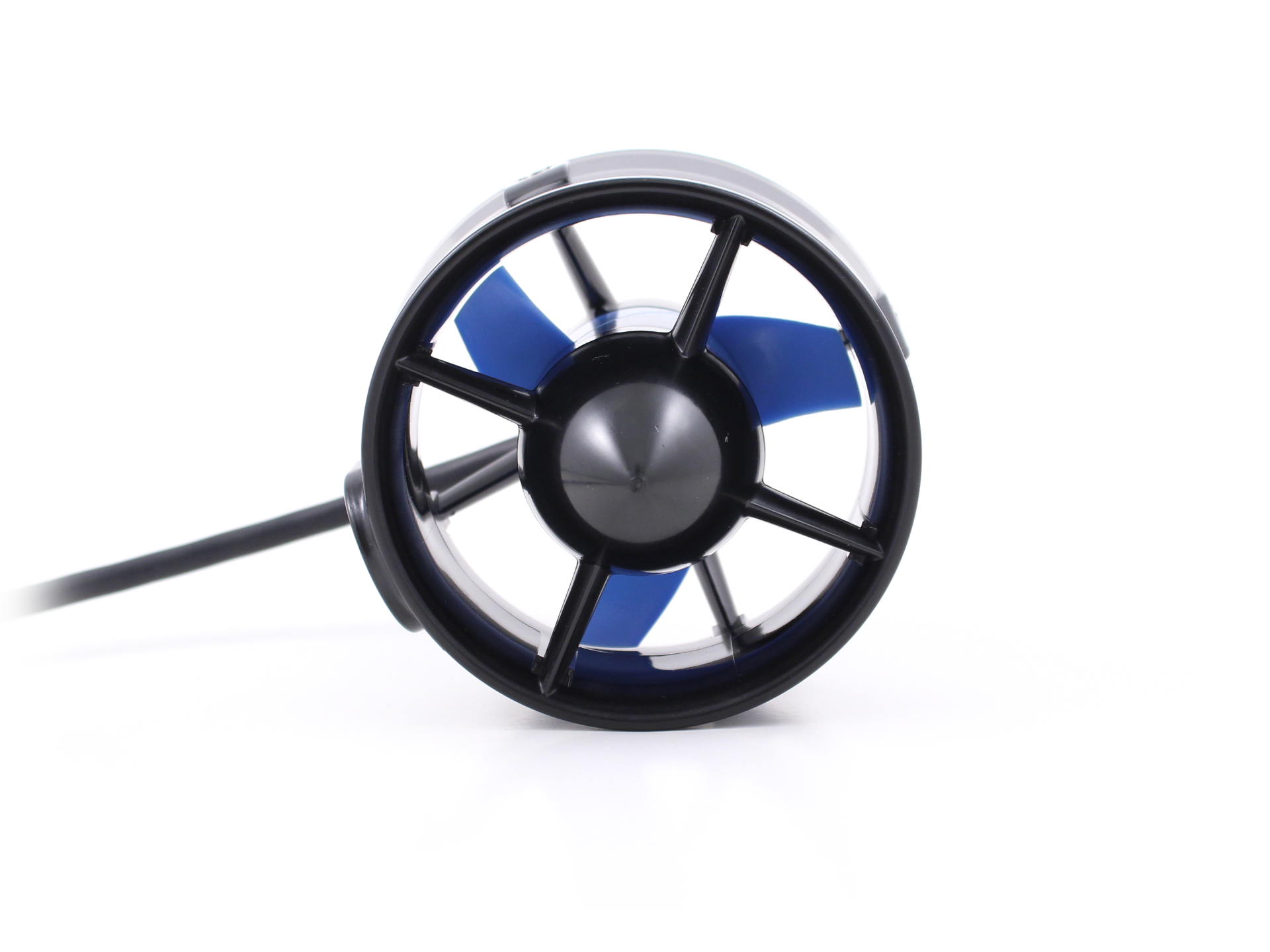 The Watertight Enclosure Series
Configurable Watertight Container
The 2″ Series, 3″ Series, 4″ Series, 6″ Series, and 8″ Series enclosures are great for use on ROVs, AUVs, and other marine robotics applications. The cast acrylic tubes come in custom lengths and feature O-ring sealed flanges and interchangeable end-caps. Depths ratings range from 45m to over 1000m.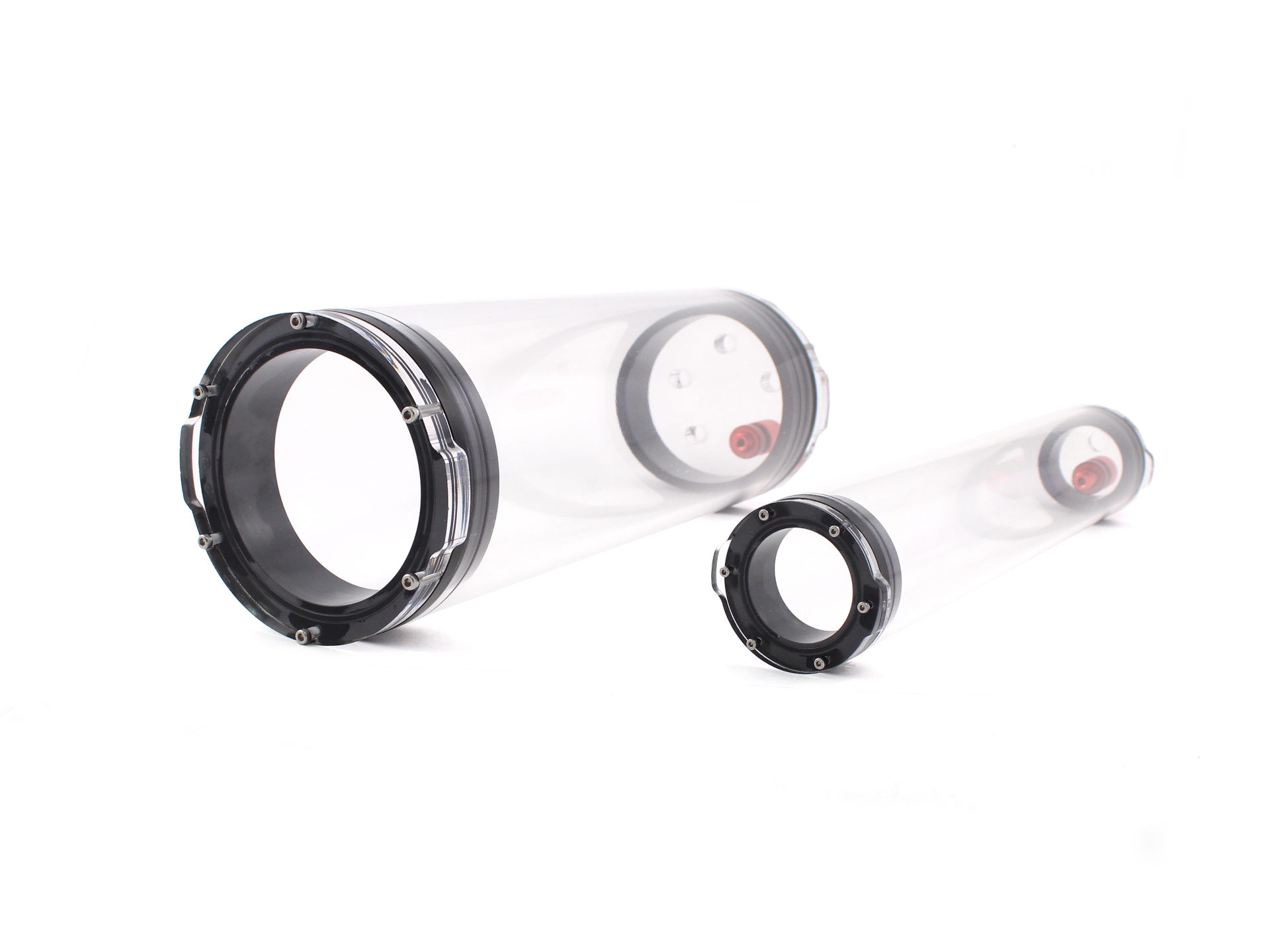 Subsea Sensors
High Resolution and Fast-Response Sensors
The Bar30 pressure sensor is a high-pressure, high-resolution pressure sensor with 0.2 mbar resolution. The Celsius temperature sensor is a fast-response, high-accuracy temperature sensor with ±0.1°C accuracy. Both are sealed from water and come 4-pin DF13 connector and compatible with most drone autopilot boards.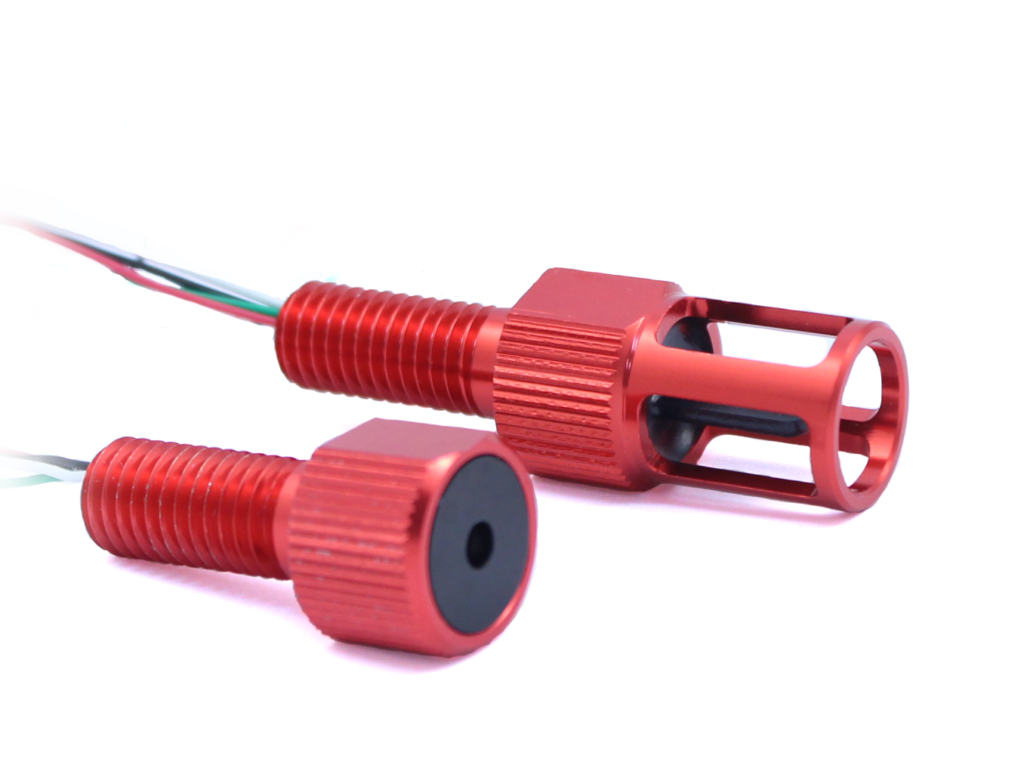 Underwater GPS
In Partnership with Water Linked
The Water Linked Underwater GPS explorer kit is a short baseline acoustic positioning system combined with a traditional GPS unit to provide absolute global positioning underwater. It interfaces directly with the BlueROV2 and ArduSub to provide a moving-map position display for the ROV.
Learn More About the Underwater GPS System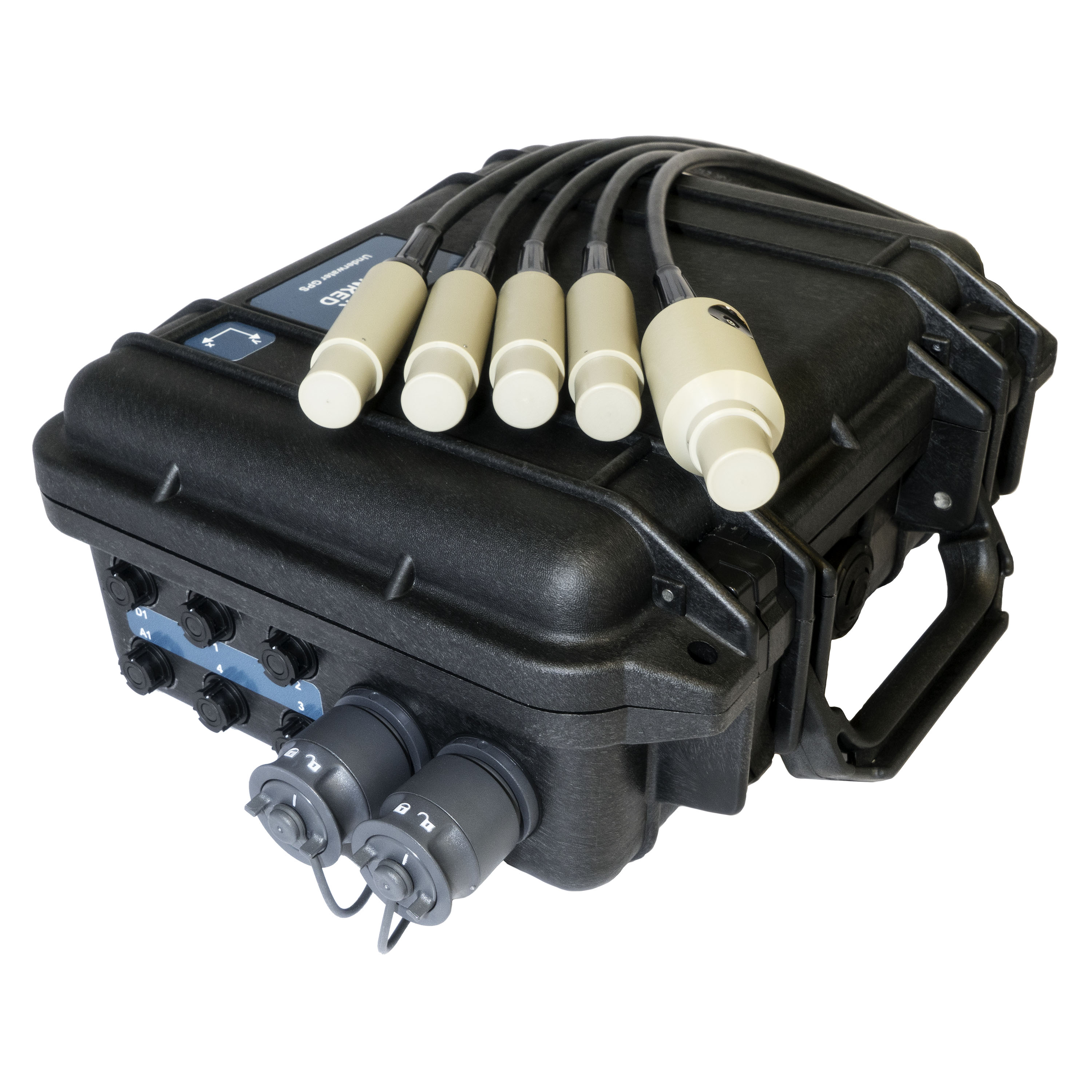 "The Crushinator"
High-Pressure Hydrostatic Test Chamber
The "Crushinator" is Blue Robotics' high-pressure test chamber, used to simulate the extreme pressures encountered at depth underwater. With the ability to simulate depth to 1000 meters (1480 psi), pass-throughs for electrical connections, an internal camera, and data-logging instrumentation, it allows us to test all of our products to very high reliability standards.
The "Crushinator" was custom designed by Blue Robotics engineers. For more information, please contact us by email.