Product Description
The M200 Brushless Motor is a brushless motor designed to operate underwater in harsh environments like the ocean. It shares some of the same internal components as the T200 Thruster and has the same electrical performance but doesn't have the plastic nozzle or other components. The M200 can be used for all sorts of powered underwater devices including custom thrusters, surface vessel propulsion, pumps, actuators, gear drives, and more.
The M200 Motor comes with a 1 m (40 in) cable pre-installed and sealed to a stainless steel 316 base that resists corrosion in harsh environments. The motor windings are completely encapsulated, providing high electrical resistance to the water and corrosion protection. The rotor is the same as the T200 Rotor and shares the same protective coatings and load mounting options.
This motor is a sensorless three-phase brushless motor and requires an electronic speed controller (ESC) for operation, just like our thrusters. It is compatible with most sensorless brushless motor controllers with sufficient power output.
Features
Threaded M3 mounting holes spaced 19mm apart
Operates under extreme pressures and depths
High-performance plastic bearings that don't corrode
New in R2: Stainless steel base
New in R2: Solid overmolded stator protection
New in R2: 1 m (40 in) of pre-installed cable
New in R2: Inline and flush mounting cable exit options
The M200 can be used in a wide array of applications but we have a few usage examples to demonstrate it's performance and flexibility. Below is a 3D printed centrifugal pump that turns the M200 into a powerful underwater pump that can be used for debris removal, cleaning, sample collection, or anywhere a pump might be used. You can find more about this project on the forums along with the 3D files and discussion.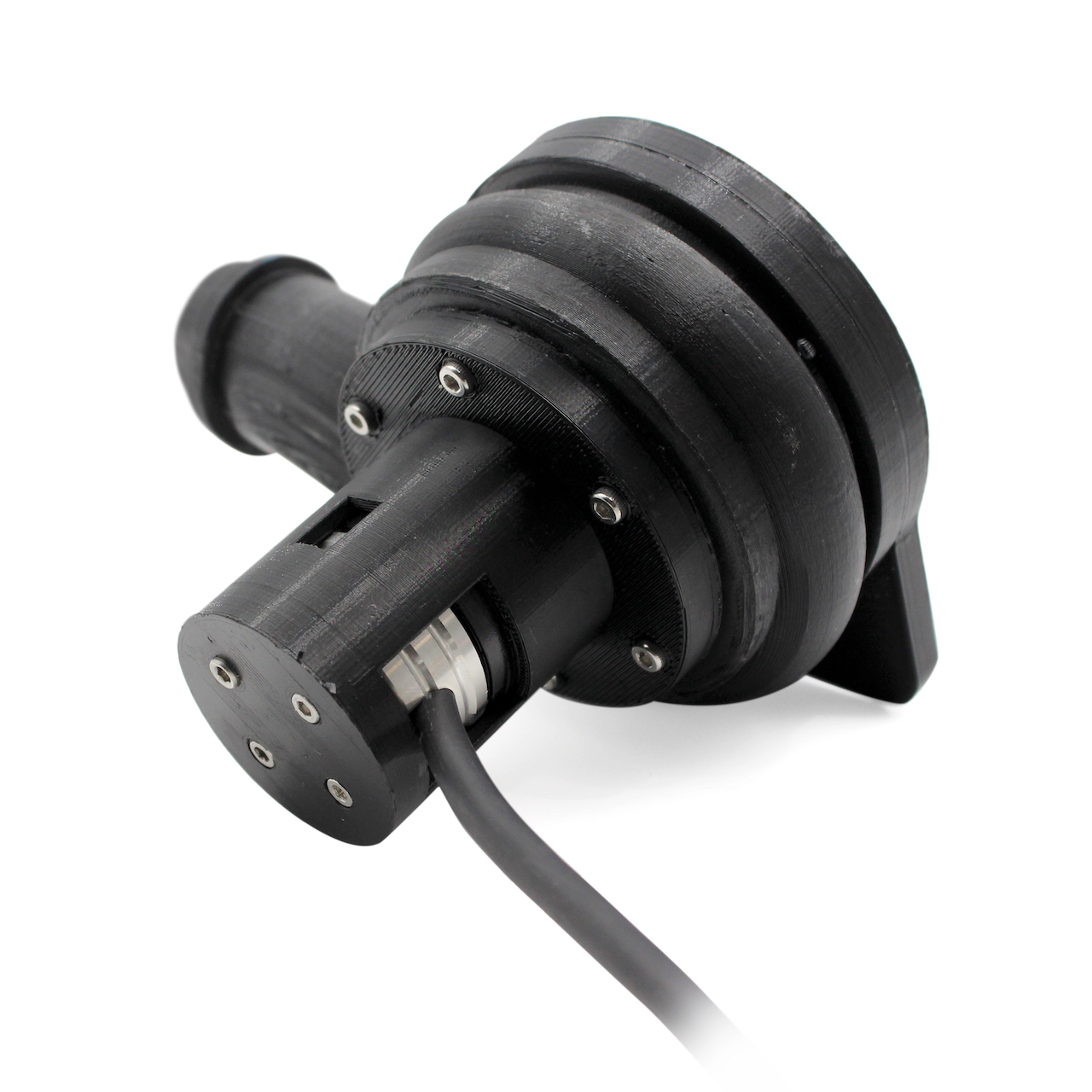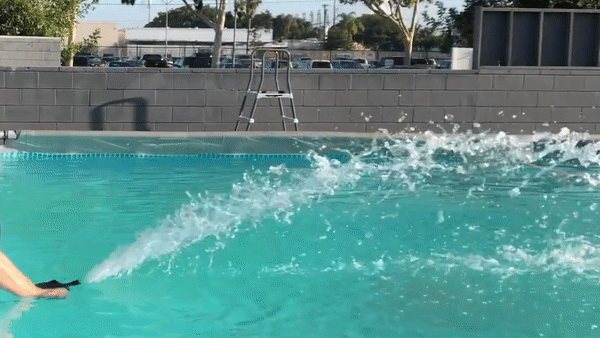 The M200 is also in use on a set of custom thrusters that Blue Robotics designed for the Woods Hole Oceanographic Institution's Mesobot vehicles. These thrusters are incredibly specialized with a large propeller (56 cm!) that turns very slowly through an 8:1 gear reduction to minimize water disturbance while maneuvering the Mesobot vehicle. The vehicle will track small organisms as they move through the water column and these thrusters are an essential part of accomplishing that.